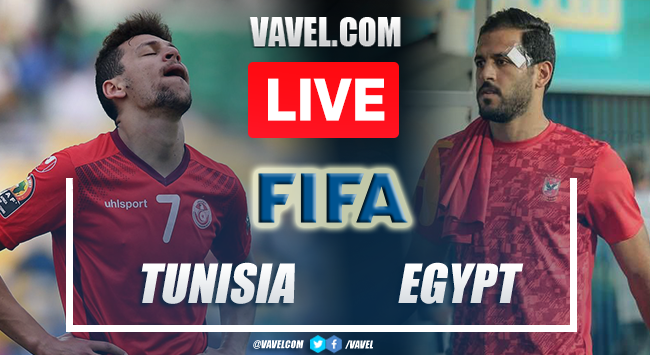 Relive the match
Thanks
End game
94'
90'
88'
84'
81'
78'
74'
73'
67'
62'
59'
57'
49'
46'
Half time
45+2'
45'
42'
40'
38'
34'
30'
27'
22'
21'
20'
14'
11'
5'
4'
0'
Minutes away
On the road to the grand finale
Tunisia substitutes
Egypt substitutes
XI Egypt
XI Tunisia
Ready court
Three survivors
How did Egypt arrive?
How did Tunisia arrive?
Start
Tune in here Tunisia vs Egypt Live Score in Arab Cup
What time is Tunisia vs Egypt match for Arab Cup?
Last games
Key player Egypt
Key player Tunisia
Last lineup Egypt
Last lineup Tunisia
Egypt: dreaming of the championship
Tunisia: to be convincing
The Kick-off
Welcome to VAVEL.com's LIVE coverage of the Arab Cup: Tunisia vs Egypt!