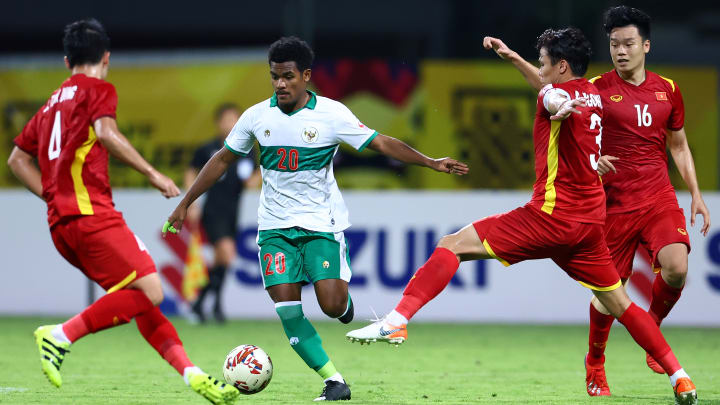 Thank you all.
MATCH ENDS: INDONESIA QUALIFIES FOR SEMIFINALS, MALAYSIA IS OUT
1-4
90' Last change for Malaysia
84' GOOOOAALLL
1-3
Jaya's double
Changes in both teams
50' GOOOOOOAALLL
The second part started
END OF THE FIRST PART
43' GOOOAAAL
36' GOOOOOAAALLL
34' Almost made it 2-0
1-0
26' Arrival of Indonesia
24' Malaysia claims penalty
Vietnam is already ahead and now leads Group B.
17' First yellow card
13' GOOOOOAALLL
8' Foul in favor of Malaysia
THE MATCH BEGAN
We remember both teams
It is necessary to be attentive to the
2 positions for three selections
Eleven from Indonesia
Group B
This is Malaysia's starting eleven
1 hour
Where and how to watch Malaysia vs Indonesia in the Suzuki Cup ?
What time is the match Malaysia vs Indonesia in the Suzuki Cup ?
Indonesia vs Cambodia Summary
Training of Malaysian players
How does Indonesia arrive ?
How does Malaysia arrive ?
Background
Headquarters
Preview of the match
Welcome to VAVEL.COM's LIVE coverage of Malaysia vs Indonesia in the Suzuki Cup