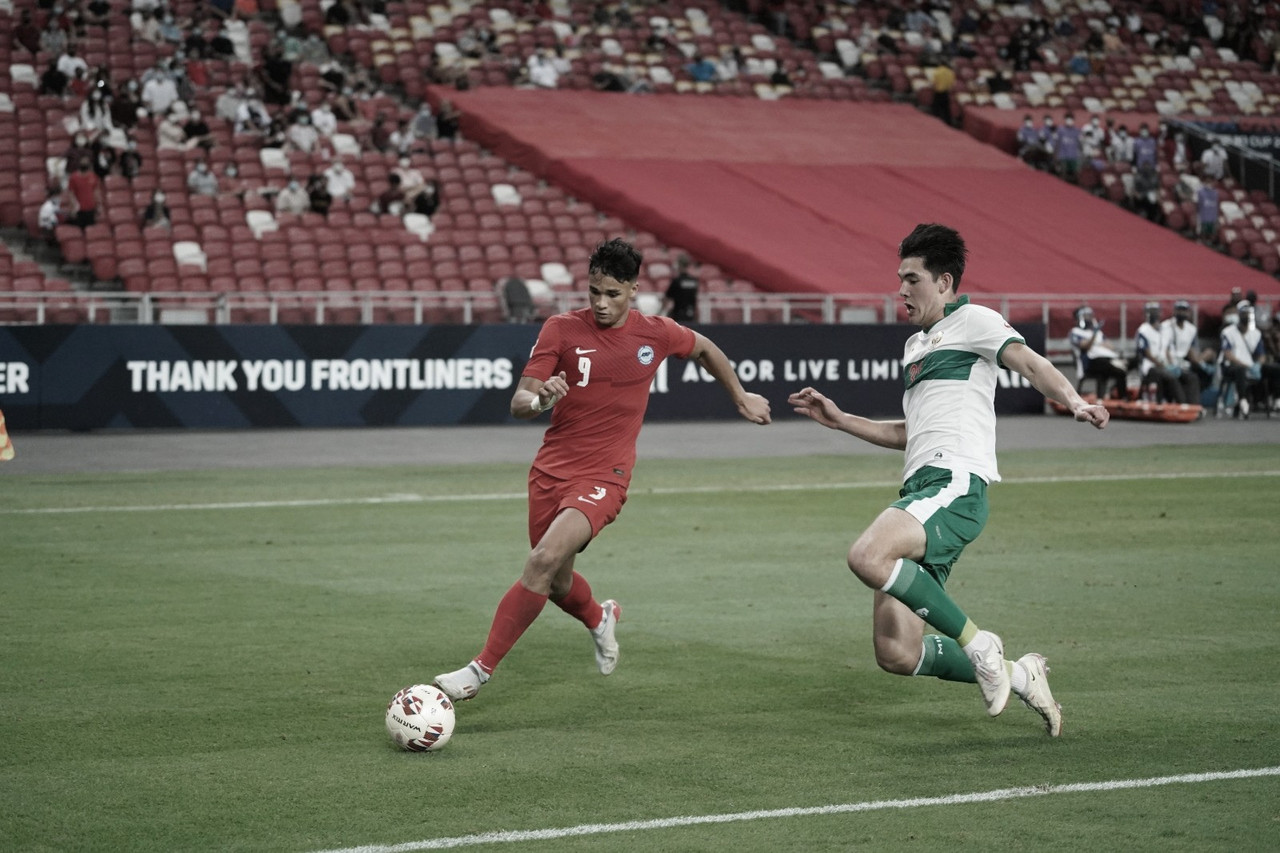 Game stats
Game over
Ejected!
Aggregated score
Defense gets rid of it
Indonesia's substitution
Singapore changes
End of the OT first half
INDONESIA SCORES!
Additional time
Sunny saves
Correction
Singapore changes
Singapore changes
INDONESIA SCORES!
And here we go again
Overtime!
Penalty missed!
Pênalti!
INDONESIA SCORES!
Another yellow one
Yellow card
Last ten minutes
Argawinata saves!
SINGAPORE SCORES!
Singapore changes
Indonesia substitutions
Ejected from the game!
Singapura changes
Hits the high post!
Amy Recha
Indonesia substitution
Great opportunity missed!
Aggregated
And we're back
First half stats
Halftime
SINGAPORE SCORES!
Ejected from the game!
Additional time
Penalty?
Yellow card
Ui-young
Dewangga
Indonesia
Referee
Syahin
Goal attempts
Close one
INDONESIA SCORES!
Out by the goal line
Indonesia after first title
Remembering
Singapore's preparation
Indonesia's preparation
Starting line-ups
Good morning
Tune in here Indonesia vs Singapore Live Score
How to watch Indonesia - Singapore Live Stream on TV and Online?
What time is Indonesia-Singapore match for AFF Suzuki Cup?
Indonesia vs Singapore Prediction
Key player of Singapore:Ikhsan Fandi
Key player of Indonesia:Irfan Jaya
Who will referee the game?
Singapore roster news
Indonesia report
Game 1
Welcome to VAVEL.com's coverage of the AFF Suzuki Cup match: Indonesia vs Singapore Live Updates!