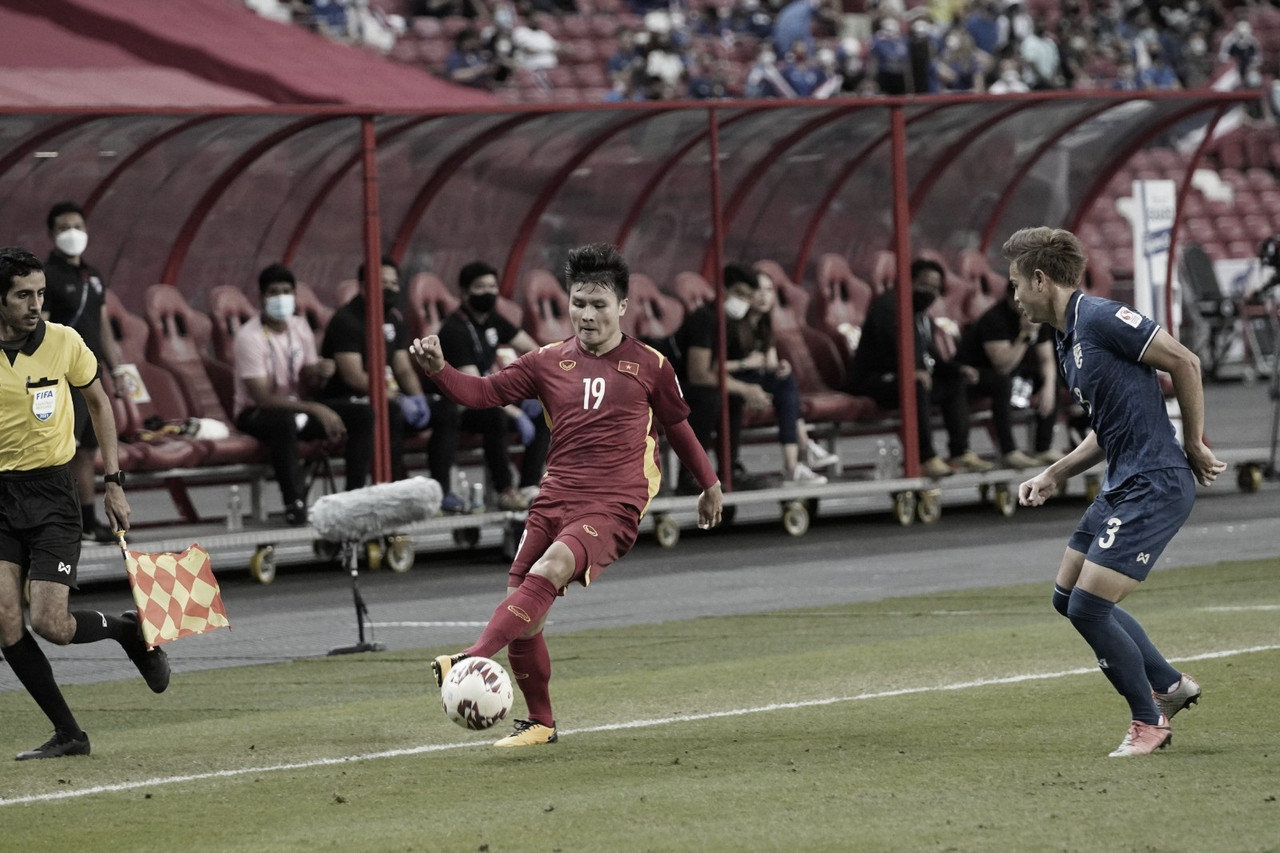 Game stats
Game over
Additional time
Yellow card
Thanawat
Thailand's substitution
Vietnam changes
Ball possession
Last ten minutes
Lost it
Vietnam's substitution confirmation
Vietnam changes
Thailand's substitution
Yooyen
Van Duc
Yellow Card
Offside
Foul
Yellow card
Thailand changes
Vietnam's substitution
Second half begins
First half stats
Halftime
Out by the goal line
Duc Chinh
Additional time
Close one!
Defense gets rid of it
Yellow Card
Thailand changes
Budprom
Over the goal
Duc Chinh
Songkrasin
Offside
Missed
Vietnam pressuring up
Referee
Penalty?
Far too long
Here we go
Public
National Anthems
Starting line-ups on the field
Vietnam's preparation
Thailand's preparation
In seek for another one
Starting line-ups
Live stream
Good morning
Tune in here Thailand vs Vietnam Live Score
How to watch Thailand - Vietnam Live Stream on TV and Online?
What time is Thailand-Vietnam match for AFF Suzuki Cup?
Stats on the tournament
Key player of Vietnam: Nguyen Quang Hai
Key player of Thailand: Teerasil Dangda
Who will referee the game?
Rosters news
Game 1
The match will be played at the National Stadium
Welcome to VAVEL.com's coverage of the AFF Suzuki Cup match: Thailand vs Vietnam Live Updates!