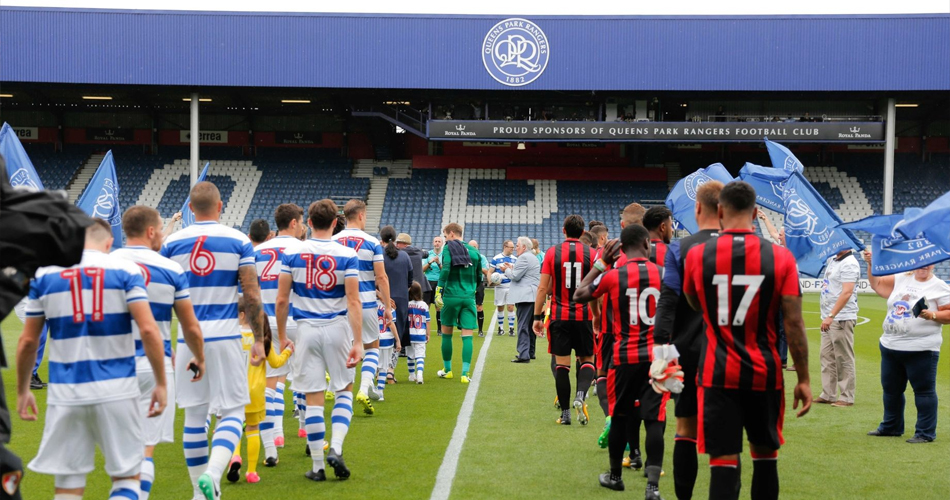 Thank you all!
END OF THE MATCH: BOURNEMOUTH TAKES THE LEAD WITH THIS WIN
96' Tangana in the match
91' Bournemouth use up their changes
90' Five minutes of pronologation
82' Second change for the visiting team
76' Another yellow card
74' Another arrival by Solanke
70' Double change for QPR
67' The second could have come
0-1
60' First change for the visitors
Now for a QPR player
Yellow card for Christie
Change at halftime
The second part begins
END OF THE FIRST PART
42' GOOOOAALLL
38' Parker's team tightens
31' Solanke forfeits
29' Double chance for the visitors
27' 0-0 Moment where Chair crashes the ball into the wall
20' Dieng saves the first goal
12' Free kick
9' A lot of intensity in the first few minutes, but
THE MATCH BEGAN
All set
Data at Bournemouth
This is the Bournemouth eleven
Two teams fighting for a return to the Premier League
Kiyan Prince Foundation Stadium ready for the game
This is the home team's eleven
1 hour
Where and how to watch Queen Park Rangers vs Bournemouth ?
What time is the match Queen Park Rangers vs Bournemouth ?
Bournemouth training ahead of London trip
Statements by Mark Warbunton
How does Bournemouth arrive ?
How does Queen Park Rangers arrive ?
Background
Headquarters
Preview of the match
Welcome to VAVEL.COM's LIVE coverage of Queen Park Rangers vs Bournemouth in Championship