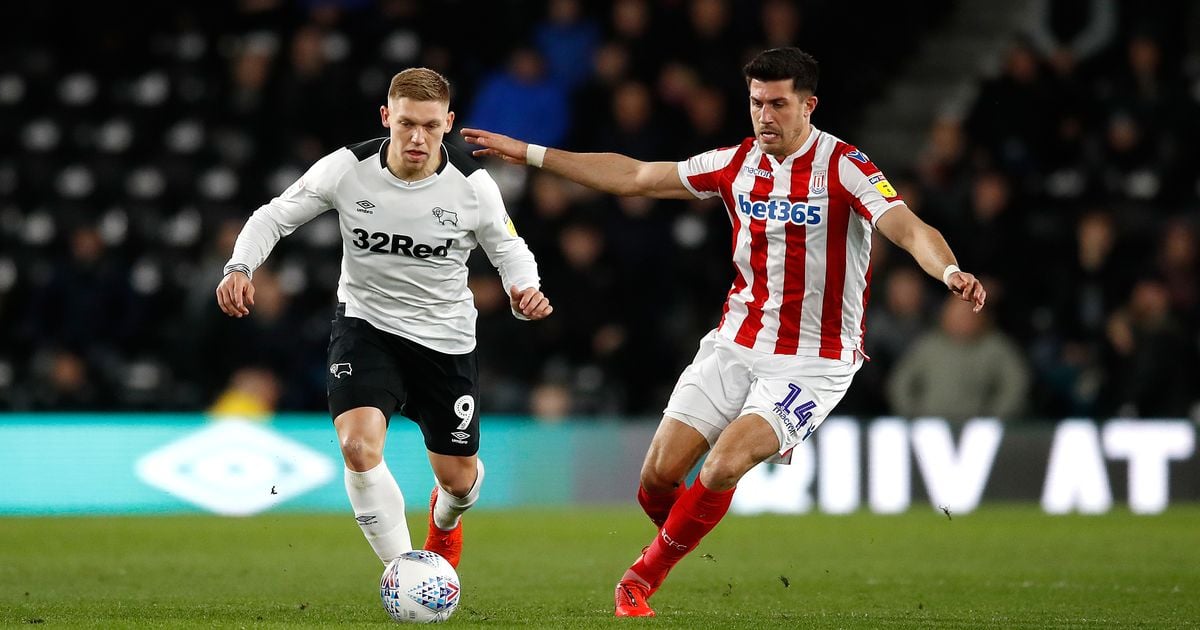 Thank you all!
END OF THE GAME: 3 points for Derby to close out the year
90' 5 minutes to go
88' Stoke City exhaust the changes
85' GOOOOOAALLL
81' The visitor's team arrives
Exhausting Rooney changes
78' GOOOOOAALLL
74' The second almost came
72' Yellow card for Tymon
70' Second Stoke City substitution
The goal scorer also leaves
Festy Ebosale is the first change for Derby
61' Another yellow
59' Yellow card for Plange
55' First change for the home team
52' Stoke City call for a penalty
The second part started
END OF THE FIRST HALF
45' One more minute
35' Tymon's shot from distance
Plange's celebration
Yellow card for Wilmot
17' GOOOOAALLL
9' Home team arrives
7' For Davies
THE MATCH BEGAN
All set
Last matches of the year in the Championship
Derby have not won on the road since August
This is the Stoke City eleven
Jagielka, Kamil Jozwiak and Tom Lawrence return to Derby's starting line-up
Bet 365 Stadium is ready for the clash
1 hour
Where and how to watch Stoke City vs Derby ?
What time is the Stoke City vs Derby match in the Championship ?
Statements by Ryan Allsop
Cameron Jerome's goal in 2012
How does Derby arrive ?
How will Stoke City arrive ?
Background
Headquarters
Preview of the match
Welcome to VAVEL.COM's LIVE coverage of Stoke City vs Derby in the Championship.