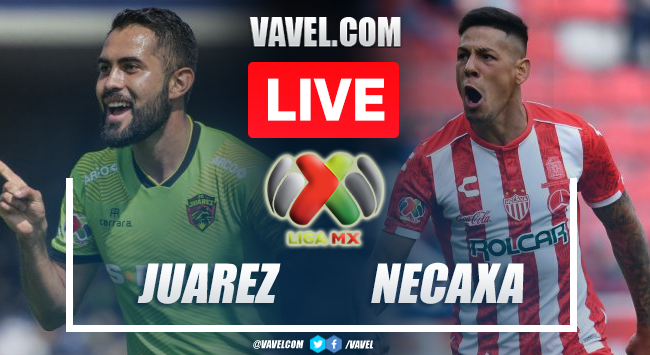 Summary
Thank you for following the VAVEL.COM broadcast.
IT'S OVER
83´
77´
75´
67´
56´
49´
46´
THE SECOND HALF STARTS
THE FIRST HALF IS OVER
44´
39´
34´
30´
18´
16´
13´
THIS WAS THE GOAL
1´
THE GAME KICKS OFF
IN MOMENTS WE START
CAN STILL LEAVE NECAXA
PROBLEMS IN THE YOUTH TEAMS
THIS IS HOW NECAXA ARRIVES
THE BRAVOS ARRIVE LIKE THIS
LIST THE LINEUP OF THE RAYOS
INTERESTING NECAXA FACTS
THE FIRST ELEVEN OF THE TOURNAMENT
INTERESTING FACTS ABOUT FC JUAREZ
FACE-TO-FACE MEETINGS AND RECENT RESULTS
HARSH CLIMATE ON THE BORDER
THEY ARE ALREADY ON THE PREMISES!
THE WAIT IS OVER
Tune in here FC Juarez vs Necaxa Live Score
What time is FC Juarez vs Necaxa match for Liga MX?
Watch out for this Necaxa player:
Watch out for this FC Juárez player:
Last Necaxa lineup:
FC Juárez's last lineup:
About The Stadium
Background:
Referees
A new chapter for the Rayos
To make home advantage count
A new adventure begins
Kick-off time
Welcome to VAVEL.com's LIVE coverage of the 2022 Liga MX: FC Juarez vs Necaxa!