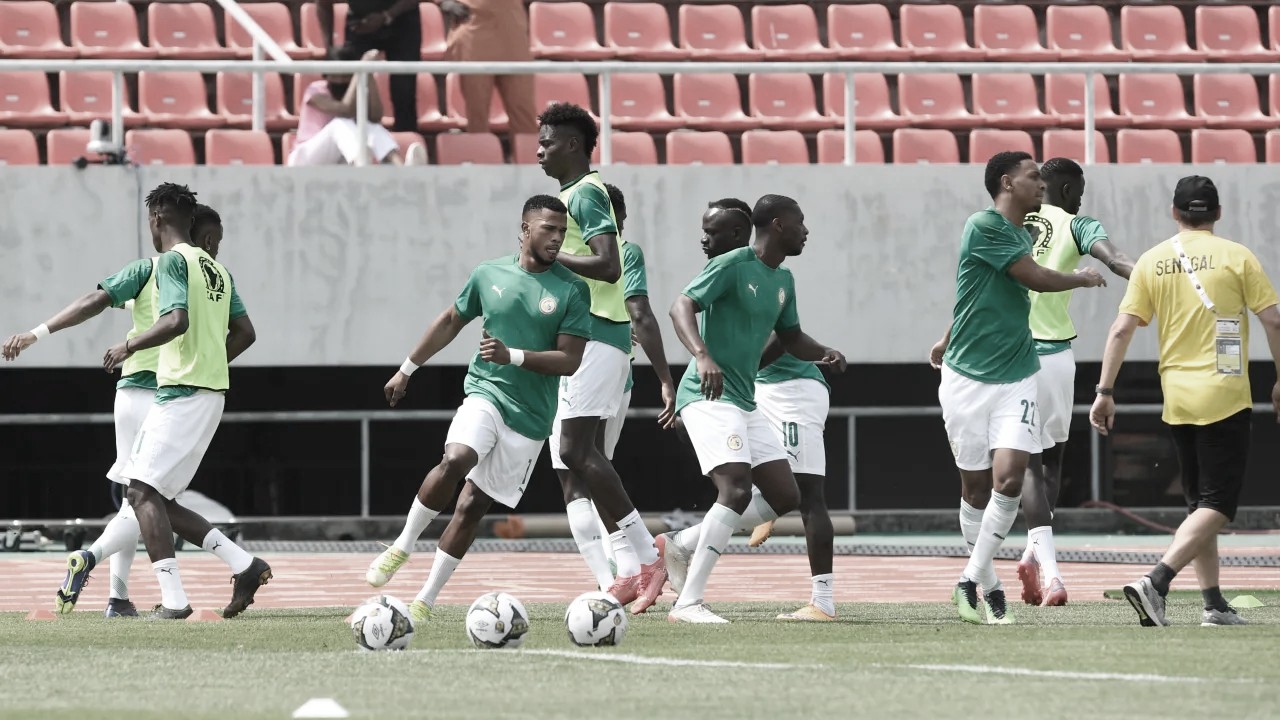 Standings
Game over
Additional time
Substitutions
Yellow card
Out by the goal line
Guinea substitution
Yellow card
Senegal changes
Yellow card
Guinea changes
Goal attempts
Game paused
Out
Senegal substitution
Yellow card
Abdou Diallo
Confusion
Ball possession
Aly Keita!
Close one
Yellow card
Complaint
We're back
Halftime
Additional time
Sylla
Hard foul
Defense sends it away
Missed it!
Crowd
Sylla
Penalty?
Goal attempts
Free kick
Keita keeps it
Too much strenght in it
Offside
The referee blows the whistle
Starting line-ups
Good morning
Tune in here Senegal vs Guinea Live Score
How to watch Senegal - Guinea Live Stream on TV and Online?
What time is Senegal-Guinea match for Africa Cup of Nations?
Senegal vs Guinea Prediction
Latest games between Senegal vs Guinea
Key player of Guinea:Naby Keita
Key player of Senegal:Sadio Mané
Probable lineups of Senegal vs Guinea
Guinea report
Senegal unavailable players
The match will be played at the Kouekong Stadium
Welcome to VAVEL.com's coverage of the Africa Cup of Nations match: Senegal vs Guinea Live Updates!