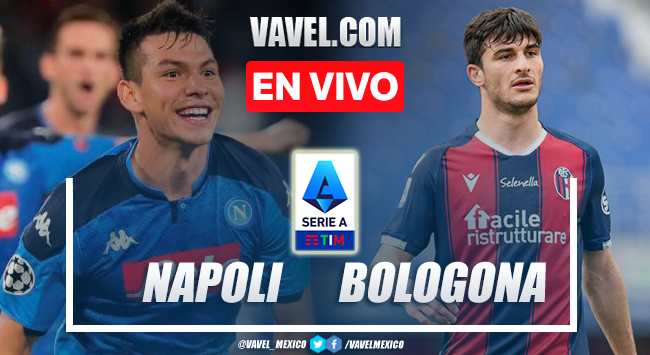 Thank you all!
END OF THE MATCH: NAPOLI TAKES THE THREE POINTS FOR NAPOLI
92' To the post
86' Elmas and Fabían leave
84' One member of Napoli's coaching staff is sent off
Osimhen returns
62' Napoli appeals for a penalty
Lozano's third brace in Serie A
55' Triple substitution for Bologna
47' GOOOOAALLL
The second part started
END OF THE FIRST PART
44' To the post Fabian
38' Arnautovic shootsv
33' Bologna arrives
Lozano scores his third goal in Serie A
20' GOOOOAALLL
16' Foul for Napoli
5' Salve of Skorupki
2' Di Lorenzo clears
1' The match started
5 minutes
Napoli usually starts well away from home
1 win for Mihajlovic at Napoli
Bologna gets a lot of minutes at the end
This is Napoli's eleven
Only six players in Bologna's starting line-up are back in the squad
1 hour
Where and how to watch Bologna vs Napoli LIVE ?
What time is the match Bologna vs Napoli in Serie A ?
Napoli players training before the match against Bologna
Summary of Bologna vs Sassuelo, game of the previous day
How does Napoli arrive ?
How does Bologna arrive ?
Background
Headquarters
Preview of the match
Welcome to VAVEL.COM's LIVE coverage of the Bologna vs Napoli match in Serie A