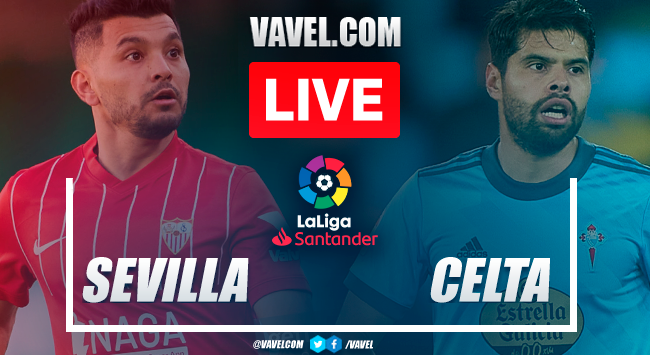 The match ends!
90+1'
90'
83'
82'
80'
77'
76'
SEVILLA GOAL!
71'
SEVILLA GOAL!
SEVILLA GOAL!
66'
65'
46'
The second half is underway!
The first half ends!
45'
CELTA GOAL!
CELTA GOAL!
36'
30'
23'
15'
7'
The match is underway!
Sevilla could be reinforced even more
Referee designations for the Sevilla vs Celta match
Celta: substitutes
Sevilla: substitutes
Celta: confirmed lineup
Sevilla: confirmed lineup
Let's get started!
Tune in here Sevilla vs Celta Live Score
How to watch Sevilla vs Celta Live Stream on TV and Online?
Celta: last lineup
Sevilla: last lineup
How is Celta de Vigo coming along?
What's next for Sevilla?
Celta de Vigo, looking to improve
Sevilla, a deserved runner-up
The Blanquirrojos welcome the Celestes
Welcome to VAVEL.com's coverage in them matchday 22 of the 2021-220 LaLiga season in Spain Sevilla vs Celta Live Updates!