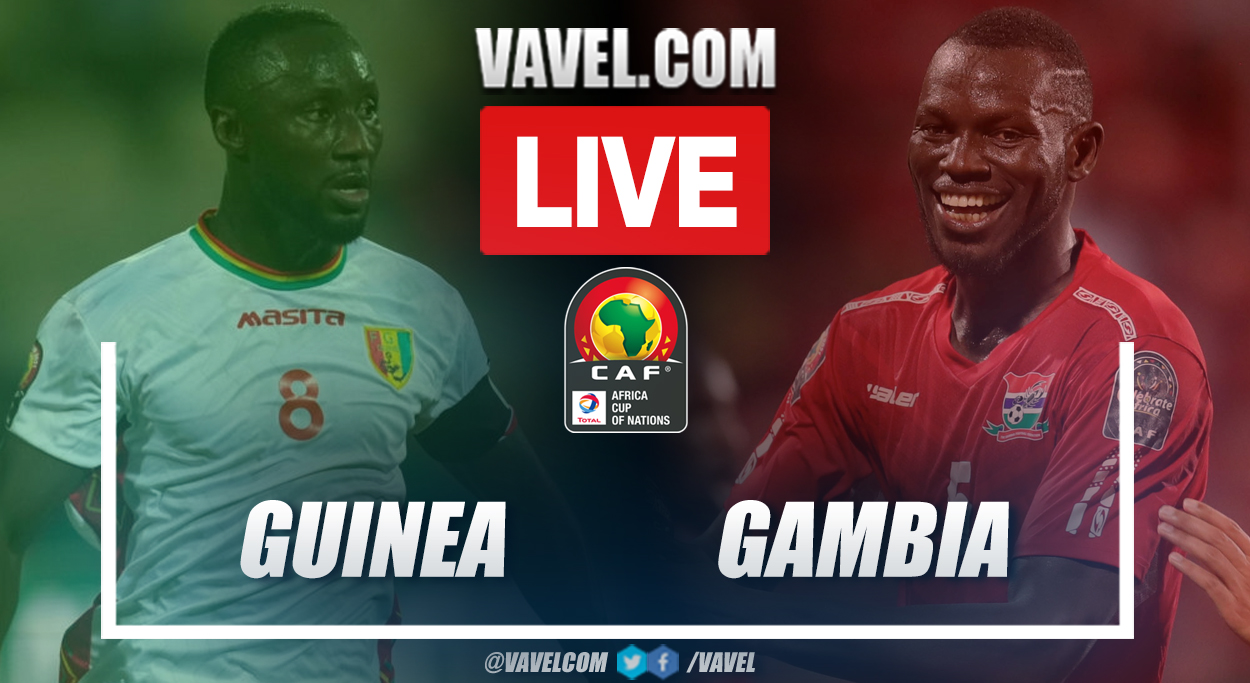 Thanks!
90+4' END OF THE MATCH! GAMBIA WINS!
90+3' Red card!
90+2' GUINEA HAD IT!
90+1' Substitution for Gambia
90' Additional time
87' Red card!
85' Last five minutes
83' Double change for Guinea
81' Yellow card
76' Guinea substitution
74' Yellow card
72' Double change for Gambia
71' GOOOOAL for Gambia!
70' 20 minutes to go
63' Substitution for Gambia
60' First quarter of second half
54' Guinea came close!
50' First minutes of the second half
Second half begins
45+1' End of the first half
45+1' Ebrima Darboe tried it
45' Additional time
38' Mohamed Bayo had it!
35' Close to the end of the first half
30' Half hour of match
27' Yellow card
25' We continue 0-0
20' Everything is still even
15' First quarter of the match
13' Aly Keita saves!!
11' Guinea came closer
10' First minutes
4' Guinea came closer
Match start!
Match officials
Teams on the field
Substitutes - Gambia
Starting XI - Gambia
Substitutes - Guinea
Starting XI - Guinea
Statements - Gambia
Statements - Guinea
Locker rooms ready!
How the knockout phase of the African Cup will be played
Welcome back
Tune in here Guinea vs Gambia Live Score!
How to watch Guinea vs Gambia Live Stream on TV and Online?
This is the start time of the game Guinea vs Gambia of 20th January 2022 in several countries
Squad List - Gambia
Squad List - Guinea
Key player - Gambia
Key player - Guinea
Guinea vs Gambia history
Gambia
Guinea
The match will be played at the Kouekong Stadium
Welcome to VAVEL.com's coverage of the 2021 Africa Cup of Nations match: Guinea vs Gambia Live Updates!