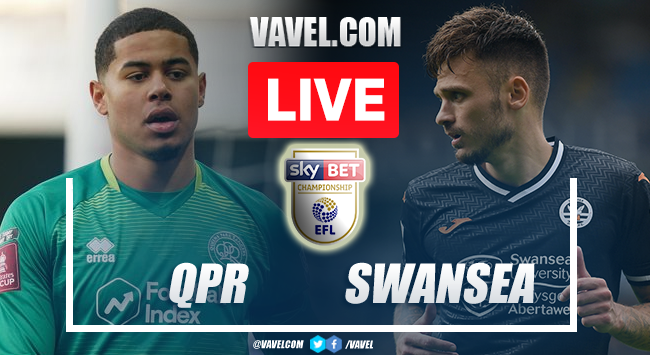 Thank you for following the telecast on VAVEL.COM.
IT'S OVER
80´
70´
56´
THE SECOND HALF STARTS
THE FIRST HALF IS OVER
28´
15´
10´
THE GAME STARTS
SWANSEA CITY TEAM SUMMARY
QUEENS PARK RANGERS TEAM SUMMARY
FACE-TO-FACE MEETINGS AND RECENT RESULTS
THE SWANSEA PANORAMA
THE QPR OVERVIEW
THIS IS HOW SWANSEA CITY IS GOING OUT
THIS IS HOW THE QPR COMES OUT
A FORTRESS AT HOME
THE WAIT IS OVER
Tune in here QPR vs Swansea Live Score
What time is QPR vs Swansea match for Football League Championship?
Watch out for this Swansea player:
Watch out for this QPR player:
Last Swansea line-up:
Last QPR line-up:
Background:
About the Stadium:
To get out of the bottom of the table.
Looking to break into the top 3
A duel of different realities
Kick-off time
Welcome to VAVEL.com's LIVE coverage of the 2022 Football League Championship: QPR vs Swansea!