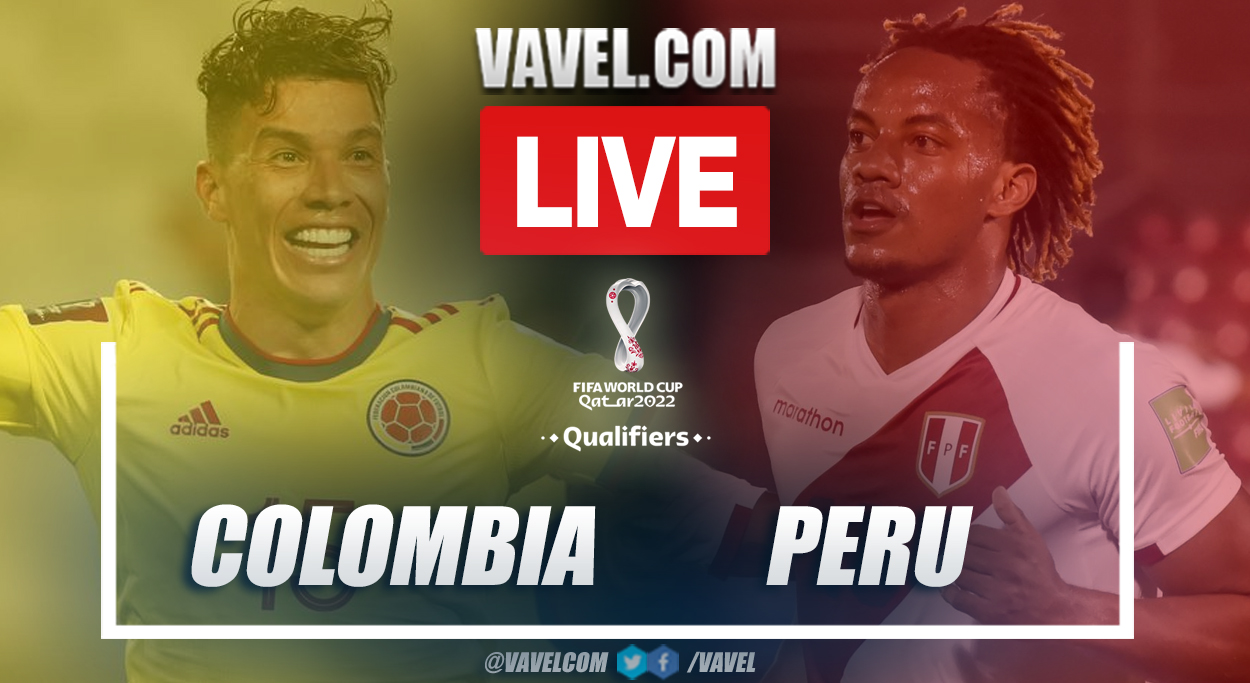 90' END OF THE MATCH!
90+4' James had it!
90' Additional time
90' Double substitution in Colombia
87' Yellow card
85' GOOOOAL for Peru
84' Change in Peru
79' GALLESE SAVES!
78' Peru is saved!
73' Chage for Colombia
70' The score remains tied
66' Colombia makes two changes
65' Triple change for Peru
58' Colombia came closer
56' Yellow card
54' Colombia came close again
50' Colombia came closer
49' Mina tried it!
Second half begins
45+4' End of the first half
45+2' Yellow card
45' Additional time
40' Falcao had it!
35' Last 10 minutes of the first half
30' Half hour of match
25' James tried it!
20' The match is still tied
17' Yellow card
15' Game resumes
12' It was almost an Olympic goal
11' James Rodríguez tried it!
10' The teams try
5' First minutes
1' Colombia came closer
Match starts!
Teams on the field
Match Officials
Substitutes - Peru
Starting XI - Peru
Substitutes - Colombia
Starting XI - Colombia
This is how the teams left their training camps on the way to the Metropolitano
Last five matches - Peru
Last five matches - Colombia
All ready at the Metropolitano
Welcome back!
Tune in here Colombia vs Peru Live Score!
How to watch Colombia vs Peru Live Stream on TV and Online?
What time is Colombia vs Peru match for Qatar 2022 World Cup Qualifiers?
Squad List - Peru
Squad List - Colombia
Key player - Peru
Key player - Colombia
Colombia vs Peru history
Peru
Colombia
The match will be played at the Metropolitano Roberto Meléndez Stadium
Welcome to VAVEL.com's coverage of the Qatar 2022 Qualifiers match: Colombia vs Peru Live Updates!