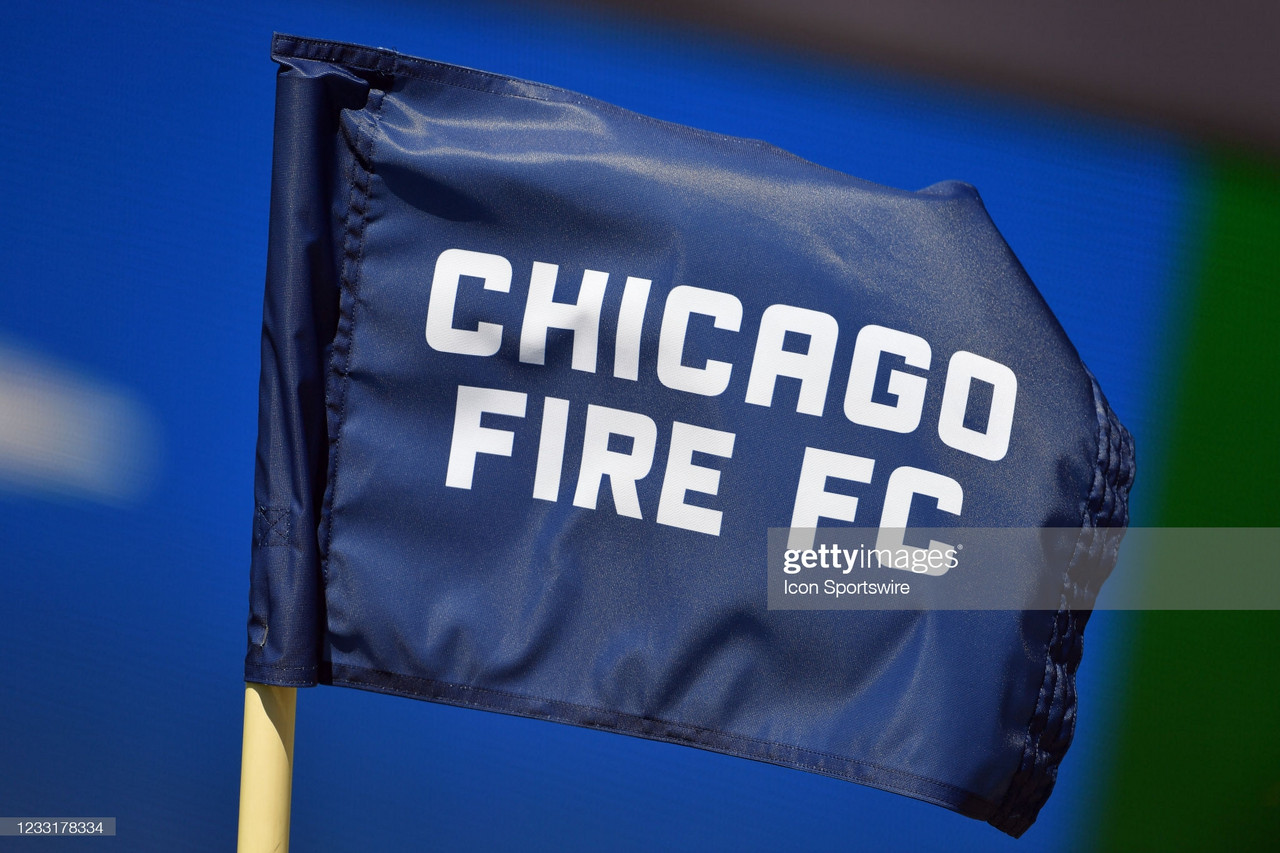 This was seen as one of the most important offseasons in Chicago Fire history.
Following yet another disappointing season, the club knew that change was coming. They had already confirmed yet another new logo, which was set to debut the following campaign. They also knew that they had a coaching void to fill since Raphaël Wicky was fired during the year. That didn't even take into account the roster overhaul that was expected to come.
There were a lot of decisions to make, and there was pressure on Chicago to make the right ones. They've been too bad for too long, and another poor season in front of a potentially cavernous Soldier Field would probably turn away most of the few fans that are left.
So far, it's been a little bit of everything from the Fire. Some moves have been clever, while others have left people scratching their heads. However, there's reason to believe that it's not been enough, and with opening day on the horizon, fans will hope that there's still plenty more left to come.
For now, let's talk about what's happened, and what could happen in the future.
The good
First things first, Chicago got rid of some crucial deadwood.
A big reason why they were so bad last season was due to their underperforming Designated Players. The likes of Robert Berić, Ignacio Aliseda, and Gastón Giménez all failed to live up to expectations for different reasons.
Berić, despite having a superb debut season, seemingly forgot how to play the sport. His eight goals may not seem too bad at first, but most of those came in the latter part of the campaign when the games didn't really matter. He only scored three goals in the team's opening 27 matches, which really cost them in the long run.
Aliseda managed to make even less of an impact. A hamstring injury did force him to miss the beginning of the year, and fans were excited to see him return. He just never really got going, though, putting on underwhelming performance after underwhelming performance.
We'll get to Giménez later on, but fortunately the Fire were able to move on from the other two. Berić's contract option was declined, while Aliseda was sent to Swiss league side FC Lugano, who are a sister club of Chicago. Just like that, they were able to clear up two DP spots.
They weren't the only ones who were let go. Defender Francisco Calvo wasn't re-signed, which was a move that many supporters celebrated. He was a controversial figure during his time with the club, and he just made too many mistakes at the back. Others who didn't really do much of anything were also gotten rid of, like Elliot Collier and Kenneth Kronholm.
Then came the all-important hiring at head coach. The Fire spent little time finding their man for the future, as they announced the arrival of Ezra Hendrickson less than a month after their final game of the season. All things considered, it seems like a smart move. He's got loads of MLS experience, serving as an assistant coach for the Seattle Sounders, the Los Angeles Galaxy, and the Columbus Crew for nearly a decade. He's won a number of trophies along the way as well, so there's a chance that he'll be able to do the same in the Windy City.
The Fire haven't made a lot of signings so far, but the ones they have made have been decent.
Centerback Rafael Czichos was brought in from FC Köln, which is a purchase that was absolutely needed. He'll bring a veteran presence to the backline, and the fact that he's left-footed will also help balance out things since he'll be alongside the right-footed Mauricio Pineda. Not only was Czichos playing in the Bundesliga, he was constantly playing in high-pressure games since his club was almost always battling relegation. He shouldn't have issues in MLS.
On the other side of the field, Chicago traded for Philadelphia Union forward Kacper Przybyłko. They got a good deal, only having to pay $1.15 million in General Allocation Money (GAM) for him. The striker has been a reliable goalscorer ever since coming to the United States, grabbing 15, 8, and 17 goals in all competitions in his three seasons here. The club needed a consistent threat in the final third, and there's a decent chance that they've gotten that in Przybyłko.
Those acquisitions, and some promising homegrown signings, have fans feeling somewhat hopeful.
The bad
However, it's been far from a perfect offseason.
Sure, they got rid of some of the deadwood, but they also kept one piece around for some reason. The aforementioned Gastón Giménez was re-signed to a new 2-year deal, which kept him as a DP. The timing of this extension was interesting, as it came after the other roster decisions and a bit after Hendrickson was hired. Was the coach the one who really wanted to keep him around? That's unclear, but what is clear is that many fans did not want to see the midfielder back.
He had an incredibly promising debut, but since then he's had almost no impact. Giménez just seems to be kind of lazy out on the field, as he doesn't really run around much, and it looks like he barely cares. Some players can get away with that sort of style, like Andrea Pirlo, but Giménez doesn't make up for his lack of effort with incredible play on the ball. He's been a waste of a DP slot ever since arriving, and unless he pulls off a remarkable turnaround, then the Fire will be stuck with him for a while.
On the other side, some players were allowed to leave which arguably should have stayed.
The most contentious release was Luka Stojanović, who had become a real favorite amongst supporters. That was for good reason, as he was arguably the team's most impactful player in 2021, scoring eight goals despite not being a consistent presence in the starting lineup. His work off the field was loved as well, as he often donated to a fan-run charity campaign.
Álvaro Medrán's situation was a bit more complicated. According to reports and rumors, he wanted a raise that would make him a DP. That wouldn't have been deserved since he never really lived up to expectations, but there's a chance that something could've been figured out. The Spaniard is just so talented, and there was reason to believe that he would have started to perform alongside the elite Federico Navarro. Maybe it would've been better if the club gave Giménez's DP slot to Medrán?
Bobby Shuttleworth's departure did make sense, but it was tough to see another fan-favorite go, especially since he would've been able to mentor Gabriel Slonina.
Last, and almost saddest of all, was Johan Kappelhof. This one was expected, as he got less and less playing time as the years went on. However, his exit just highlighted how badly he was wasted by the Fire. When he was being used properly and had support alongside him, he was quality. The club just constantly let him down, though, which led to a tough farewell.
In terms of replacing them and filling the holes in the roster that were already there to begin with, the Fire's not really done that. Sure, Czichos and Przybyłko look good, and some more promising homegrowns have been brought in, but that's not nearly enough.
If the team's season began tomorrow, they would be absolutely screwed. It doesn't, of course, but it does start in less than a month. That gives them little time to work with, and considering they've barely done anything with the time they have had so far, things aren't looking great.
There's not even rumors for supporters to lean on. There's one big name which we'll get to later, but that's it. It's not like Chicago are known for getting deals done quickly and under the radar, either. People know the club usually drags out proceedings, so any potential move will likely be reported on well before it happens.
The starting lineup isn't good enough to compete with those in the playoff picture, and the lack of real depth is alarming to say the very least. Even if a number of players are brought in before opening day, it'll still be a fight to get everyone ready and on the same page for the start of the campaign. The Fire cannot afford to have yet another slow start to a season, as any confidence and goodwill from supporters will come crashing down, and for good reason.
That's almost already somewhat happened, as the feelings of optimism have slowly begun to turn into feelings of panic and concern.
The unknown
So, what does the future hold? Who even knows anymore.
The big rumor mentioned earlier is Xherdan Shaqiri. A presence in European football for about a decade now, he's played for some of the biggest clubs on the continent, like Bayern Munich, Liverpool, and Inter Milan. He was never the go-to guy at those places, but he made an impact on a number of occasions, either as a starter or as a sub. He's also been a star on the world's stage, scoring in four straight major tournaments for Switzerland.
The attacker is just so talented, which is why he's stuck around for so long. He's an attacking dynamo, able to do almost anything in the final third. He can pass, dribble, and shoot, and he can do it all with both feet as well. Then there's his diminutive stature, which allows him to dance past defenders and open up space for himself and teammates.
However, there's two things that could kill any dreams that Fire fans are having.
First of all, the move is still far from happening. According to a Tweet from Hot Time In Old Town editor Patrick McCraney on January 22nd, a potential deal was "still quite a long way off." There's a lot more work to be done if Chicago are ever going to sign him, and there's going to be plenty of chances for the club to mess things up like they usually do when it comes to acquisitions like this. Even if he does come, then he'll probably miss the very beginning of the campaign as he acclimates to life in the Windy City.
Let's say that the Fire do get Shaqiri, though. He's still not guaranteed to be a star. He's had plenty of highlights, but he's also failed to really cement himself as a consistent contributor on any club team he's ever played for. MLS would be a step down in terms of the quality of the opposition, but there's a good chance he would take things too easily and eventually bring himself down to the level of the league instead of dominating it.
It's also important to remember that the only reason why this move could happen is because the attacker has flopped hard at his new club, Lyon. The French outfit are down bad, and maybe the fit just doesn't work, but it's still a concern nonetheless.
Another possible worry is Hendrickson, who is still a somewhat risky hiring even though he's a smart one. He's mainly been an assistant coach for his entire career, with his only head coaching stint coming with Seattle Sounders FC 2 in the USL Championship. Some assistants are able to make the jump up at the highest level, but plenty of others have failed. It's not like he'll have the greatest roster to work with either. Barring a remarkable turnaround, this Chicago side will have plenty of weaknesses, and not too many strengths.
Help is almost certainly on the way, to be fair. The Fire have a tradition of making a lot of signings in quick succession, and that'll likely happen again this offseason. Will any of those players be absolute stars? Probably not, but there could be a diamond in the rough in that potential batch.
All in all, Chicago seems like they're in the same situation they've been in for the past decade. There's reasons to have hope, but there's also more reasons to worry about what's to come. As things stand, they seem like a side that will challenge for a playoff spot before falling short at some stage, which is exactly what fans have gotten used to seeing at this point.
That's certainly not going to be good enough, and the club has to fix things soon before it's too little too late.