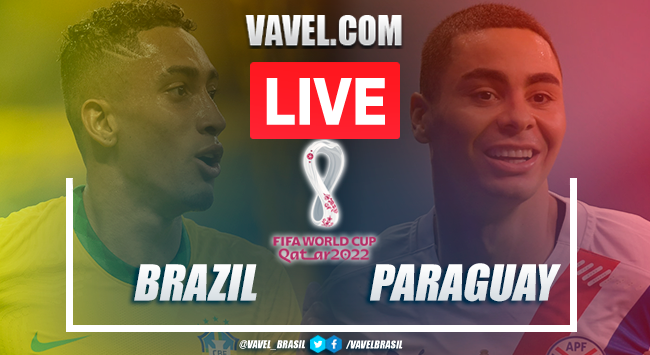 Next Matches
Record-breaking
48'
48'
45'
42' GOAL BRAZIL
41' Substitution in Paraguay
40' GOAL BRAZIL
38'
35' Substitutions in Brazil
34'
32' Yellow card for Paraguay
29'
27' Substitution in Brazil
22' Substitutions in Paraguay
16' GOAL BRAZIL
15' Substitutions in Brazil
12'
10' ALMOST
9'
3' ON THE TRAVE
00'
Substitutions in Paraguay
49'
48' Yellow card for Paraguay
46'
45'
41' WOW
36'
31'
27' GOAL BRAZIL
23'
19' Yellow card for Paraguay
16' LOST
13'
8'
6' VAR
5' VAR
3' VAR
1' GOAL BRAZIL
1'
00'
⏱️
⏱️
⏱️
Paraguayan reserves
Paraguay defined
Brazilian reserves
Brazil lineup
With an eye on the record
On the card: Paraguay
On the card: Brazil
Video Refereeing
Field Referee
How and where to watch the Brazil vs Paraguay match live?
What time is Brazil vs Paraguay match for the World Cup Qualifiers?
Probable Paraguay
Absensia Albirroja
Probable Brazil
Brazilian absences
Schelotto recognizes Brazilian superiority, but stresses importance of effort to form Paraguayan national team
Squads of Paraguay
Tite mentions the importance of observing the athletes until the final list is made
Squads of Brazil
Albirroja
Brazilian Team
Canary day
Welcome to VAVEL.com's coverage of the World Cup Qualifiersmatch: Brazil vs Paraguay Live Updates!