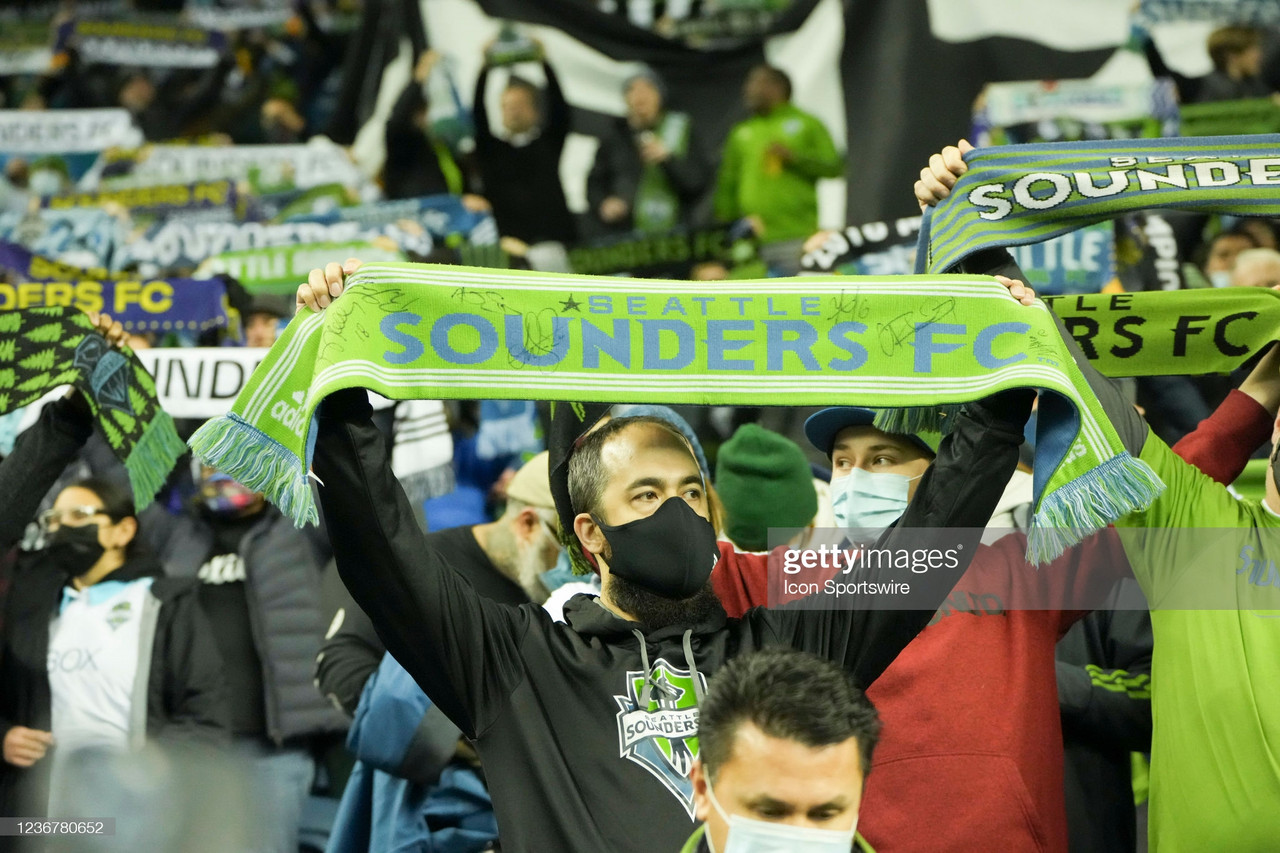 After going unbeaten for so long back in the early part of the 2021 season, Seattle Sounders made the play-offs of the MLS Cup - again - but ultimately fell down at the back end of the season.
They failed to win any of their last six regular season fixtures, before being dumped out unceremoniously by Real Salt Lake on penalties. The Rave Greens will feel it was undeserved - they had 21 shots at goal to Real's 0 - but couldn't break down their stubborn defense.
Brian Schmetzer and his players will be hoping that they can go all the way again this coming season and lift the MLS Cup once again.
Players signed in the off-season
Since the end of the season, the Sounders have been active in making sure their squad is as complete as possible going into the new season.
Sam Adeniran, Obed Vargas, Dylan Teves and Albert Rusnák all signed in December and January, and the Sounders have also resigned some players who were out of contract. Kelyn Rowe, Will Bruin, Alex Roldan, Fredy Montero and Stefan Cleveland have all put pen to paper to stay in Washington State and bolster Schmetzer's options.
Yes, two - the Sounders have signed ex-player Andy Rose as an Assistant Coach, who brings a wealth of experience to the coaching staff and knows the club inside out. The other key addition is Tyler Cox - he arrives as the new Director of Analytics after working in the EPL with Arsenal FC.
Who should we look out for this season?
This could be Jordan Morris's return to form in 2022. A move to Swansea City at the start of 2021 was ill-fated and he barely had a kick before getting injured and eventually coming back to the Pacific North West.
Morris did make a handful of appearances at the back end of the 2021 season but with a full pre-season under his belt, fans will be excited for him to start combining with Raul Ruidíaz and Nicolas Loderio once again in the Rave Green of Seattle.
The sixteen year old Reed Baker-Whiting had his breakthrough season in 2021 and is also one to watch. He is one of many young talents at the club that also boast Ethan Dobbelaere (19), Danny Leyva (18), Alfonso Ocampo-Chavez (19) and Obed Vargas (16).
Their pre-season game with the Portland Timbers finished goalless, and they are also due to play friendlies against the Colorado Rapids and LA Galaxy in the next ten days.
Honduran side Motagua are their opponents in the CONCACAF Champions League (2/18 in Honduras and 2/25 in Seattle) before their season opener against Nashville SC on 2/28. Real Salt Lake, LA Galaxy and Austin FC make up the rest of their first four fixtures.
Can they be champions again?
The Sounders always seem to make the play-offs and are usually good performers in the Western Conference. Even when they've had shaky starts in previous years, they've finished the season strongly and taken advantage of their momentum at the end of campaigns - although the opposite was true in 2021.
The Sounders haven't signed any huge names this off-season so far, but they do have one International slot available so don't expect their business to be finished just yet. They will be relying heavily on Ruidiaz, Morris and Loderio - if fit - but their re-signings have been smart, particularly Alex Roldan.
I still expect the Sounders to be part of the top four or five teams in the Western Conference, with Schmetzer hoping it'll be third time lucky in his attempt to win the MLS Cup again after the triumph of 2019.