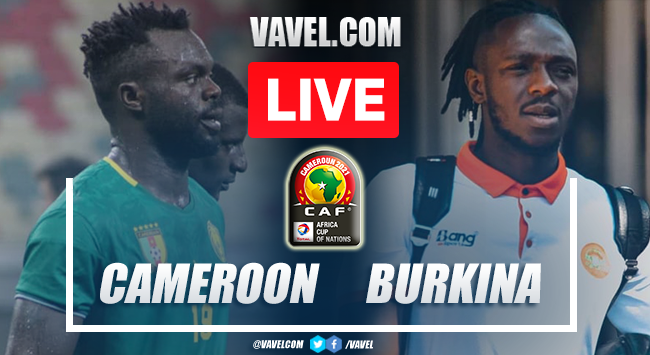 Thank you for following the VAVEL.COM webcast.
IT'S OVER
PENALES
EXTRA TIME
VAR
80´
71´
64´
49´
THE SECOND HALF GETS UNDERWAY
THE FIRST HALF IS OVER
44´
35´
25´
19´
7´
THE GAME KICKS OFF
ITS BEST RESULT
THE NATIONAL ANTHEMS ARE ALREADY PLAYING
BURKINA FASO TEAM SUMMARY
CAMEROON'S LINEUP IS READY
THIS WAY OUT BURKINA FASO
INTERESTING FACTS BURKINA FASO
CAMEROON FUN FACTS
FACE-TO-FACE MATCHES AND RECENT RESULTS
FOR THIRD PLACE
Tune in here Burkina Faso vs Cameroon Live Score
What time is Burkina Faso vs Cameroon match for third place for African Cup?
Watch out for this Cameroon player:
Watch out for this player from Burkina Faso:
Cameroon's final lineup:
Last Burkina Faso lineup:
Background:
About the Stadium:
They want to win if they have to
In search of a surprise
In search of bronze
Kick-off time
Welcome to VAVEL.com's LIVE coverage of the African Cup match for the third place: Burkina Faso vs Cameroon!