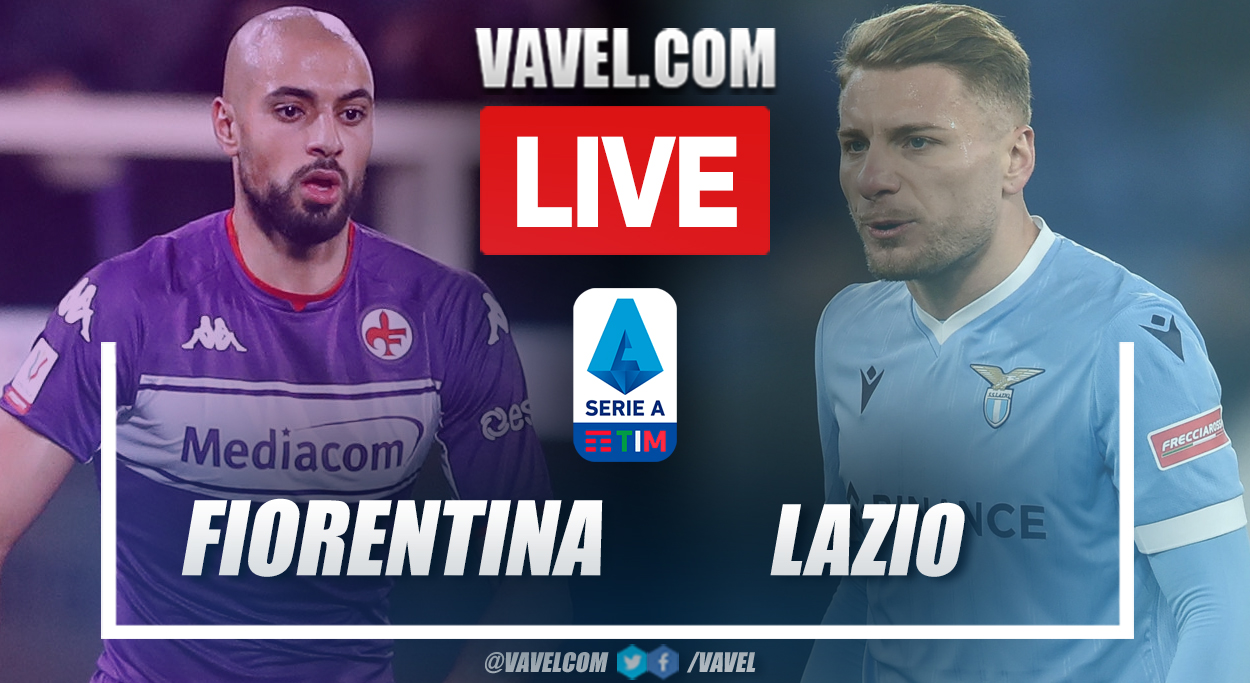 📺 Highlights
Thanks!
90+2' END OF THE MATCH!
90' Additional time
88' Cambio en la Fiorentina
88' LAZIO HAD IT!
86' Red card!
85' Yellow card
83' Yellow card
81' GOOOOAL for Lazio
76' Fiorentina double substitution
76' Lazio substitution
75' Fiorentina come close
70' GOOOOOAL for Lazio
69' Lazio substitution
67' Yellow card
65' VAR decision: No penalty!
64' PENALTY FOR FIORENTINA!
59' Lazio double substitution
59' Double change for Fiorentina
55' Yellow card
52' GOOOOAL for Lazio
51' Lazio missed it!
50' Yellow card
Second half begins
45+2' End of the first half
45+1' Yellow card
45' Additional time
40' Last five minutes of the first half
36' ¡TERRACCIANO!
30' Yellow card
28' Fiorentina tries
22' Lazio came closer
20' FIORENTINA HAD IT!
15' First quarter of the match
10' Tie continues
5' First minutes
Match starts
Match officials
Teams on the field
Substitutes - Lazio
Starting XI - Lazio
Substitutes - Fiorentina
Starting XI - Fiorentina
PREVIEW | Statements by Maurizio Sarri (Lazio Coach)
PREVIEW | Statements by Vincenzo Italiano (Fiorentina Coach)
Squad List - Lazio
Squad List - Fiorentina
Last five matches - Lazio
Last five matches - Fiorentina
All set at the Artemio Franchi
Welcome back!
Tune in here Fiorentina vs Lazio Live Score!
How to watch Fiorentina vs Lazio Live Stream on TV and Online?
What time is Fiorentina vs Lazio match for Serie A?
Key player - Lazio
Key player - Fiorentina
Fiorentina vs Lazio history
Lazio
Fiorentina
The match will be played at the Artemio Franchi Stadium
Welcome to VAVEL.com's coverage of the Serie A match: Fiorentina vs Lazio Live Updates!