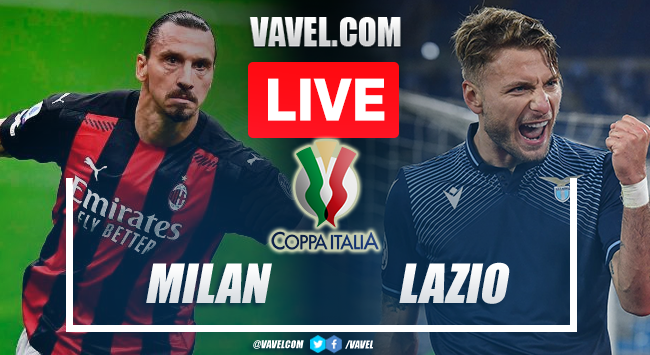 Giroud's goal
Thanks
End game
79'
77'
74'
70'
68'
62'
57'
50'
49'
46'
Half time
45'
41'
35'
29'
24'
23'
18'
15'
12'
11'
7'
3'
0'
Minutes away
Validating the locality
Lazio substitutes
Milan substitutes
XI Lazio
XI Milan
They jump to warm up
The dressing rooms
How is Lazio coming along?
How is Milan coming along?
Start
Tune in here AC Milan vs Lazio Live Score in Italy Cup 2022
What time is AC Milan vs Lazio match for Italy Cup 2022?
Last games
Key player Lazio
Key player AC Milan
Last lineup Lazio
Last lineup AC Milan
What happens if there is a draw?
Lazio: 100% concentration
AC Milan: full motivation
The Kick-off
Welcome to VAVEL.com's LIVE coverage of the Italy Cup 2022: AC Milan vs Lazio!