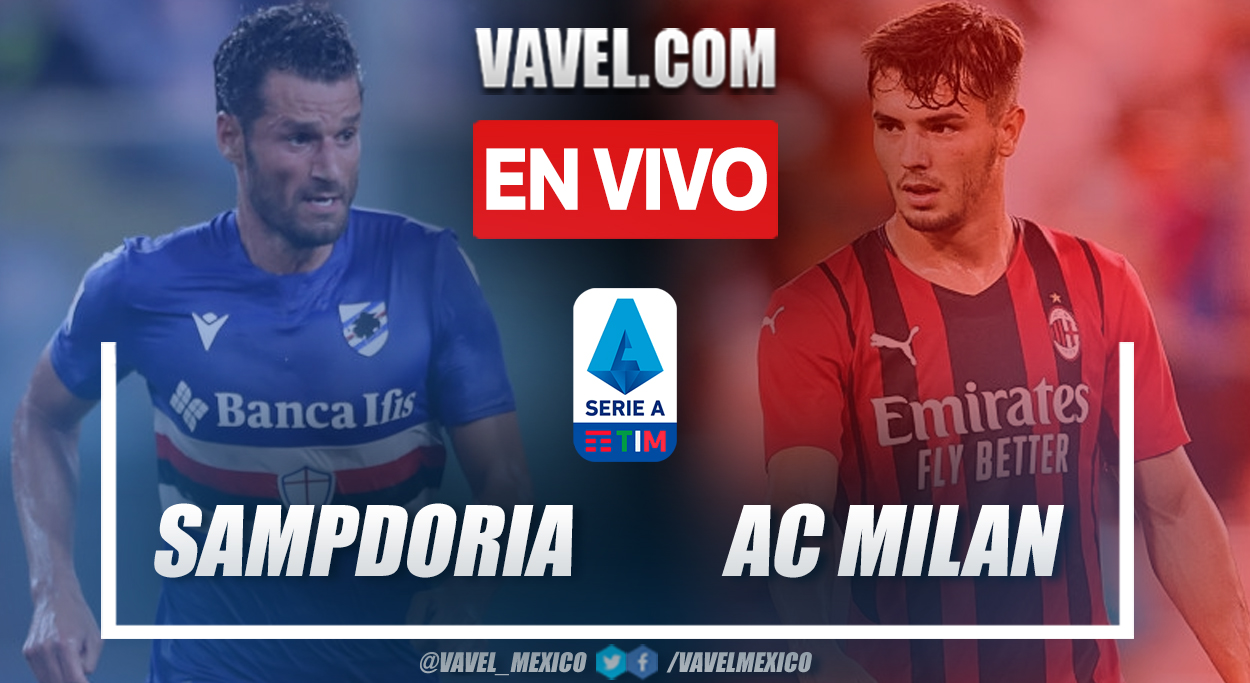 Thank you all.
END OF THE MATCH: MILAN BACK IN THE LEAD
90'
89' Pioli makes the changes
81' Falcone stops
70' Bennacer's center
67'
60' Another good intervention by Falcone
Pioli also moves the bench
Giampolo's triple shift
50' First shot by Sampdoria
THE SECOND PART BEGAN
END OF THE FIRST PART
45'
44' Falcone's save
43'
39' Rafael Leao is injured
34' Mesias center
27'
18' Yellow card for Brahim
1-0
11' Yellow card
GOOOOOAALLL
3'
THE GAME BEGAN
5 minutes
Sampdoria's last win at home to Milan was in 2017.
Sampdoria data
Giroud: He has scored seven goals in Serie A and all seven have been at home
This is the eleven chosen by Guiampaolo
Florenzi, Tomori and Bennacer enter the starting eleven for the Coppa d'Italia
1 hour
How to watch Milan vs Sampdoria live in Serir A ?
What time is the match between Milan vs Sampdoria i in Serie A ?
Conti has renewed with Sampdoria until 2025.
Milan's four Cup goals that helped them qualify for the semifinals
How does Sampdoria arrive ?
How does Milan arrive ?
Background
Headquarters
Preview of the match
Welcome to VAVEL.COM's LIVE coverage of the match between Milan and Sampdoria in the Serie A