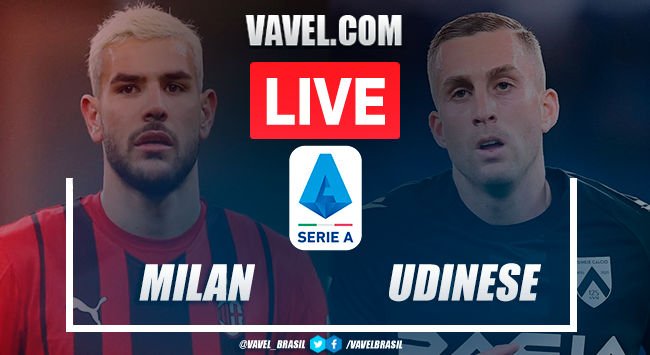 Next Matches
Classification
94' Yellow card for Milan
92'
90'
89' Substitution in Udinese
83' Substitution in Milan
77'
76' Yellow card for Udinese
72' Yellow card for Udinese
66' GOAL MILAN
65' Substitutions in Milan
64' Substitution in Udinese
58'
53' Substitutions for Udinese
52'
49' Yellow card for Udinese
48'
45'
⏱️
⏱️
46'
45'
45'
40' MAIGNAN
38'
33'
29' GOAL MILAN
28'
26'
23'
19'
16'
16' Yellow card for Udinese
11'
7'
5'
3'
2'
00'
One Minute of Silence
⏱️
⏱️
Zebrette substitutes
Udinese with their 11
Rossoneri reserves
Milan lineup
⏱️
Retrospect
Video Refereeing
Field Referee
How and where to watch the Milan vs Udinese match live?
What time is Milan vs Udinese match for the Serie A?
Probable lineup for Udinese
Zebrette situation
Probable lineup for Milan
Rossoneri situation
Neither there nor here
In the fight for leadership
Opening round
Welcome to VAVEL.com's coverage of the Serie A match: Milan vs Udinese Live Updates!