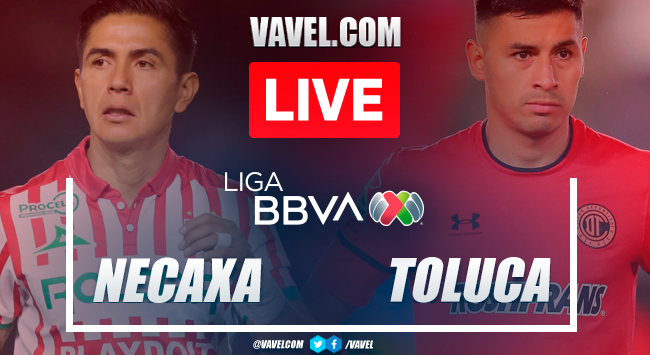 Goal and highlights
The match ends!
90'
80'
77'
73'
62'
51'
46'
The second half is underway!
The first half ends!
45'
42'
35'
32'
29'
20'
9'
TOLUCA GOAL!
Luis García, injured!
Leo returns
Toluca: substitutes
Necaxa: substitutes
Toluca: confirmed lineup
Necaxa: confirmed lineup
History between Necaxa and Toluca
Referee designations for the Necaxa vs Toluca match
Let's get started!
Tune in here Necaxa vs Toluca Live Score
How to watch Necaxa vs Toluca Live Stream on TV and Online?
Toluca: last lineup
Necaxa: last lineup
How is Toluca coming along?
How does Necaxa fare?
Toluca, looking to get back to winning ways
Necaxa, to take advantage of its home advantage
The Rayos and the Diablos face each other in Aguascalientes
Welcome to VAVEL.com's coverage in the matchday 9 of the Clausura 2022 Liga MX Tournament: Necaxa vs Toluca Live Updates!