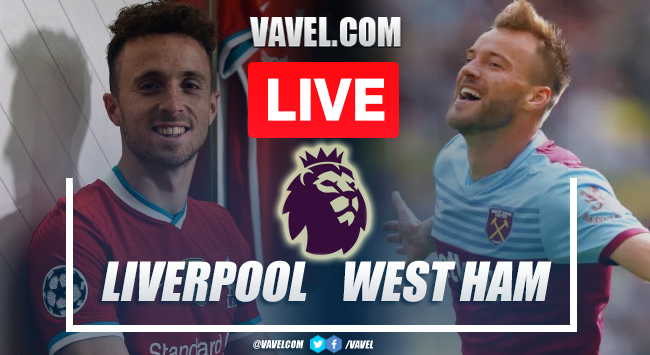 Thanks for tunning
90+5
90'
85'
80'
75'
70'
65'
60'
55'
50'
45'
45'
42'
37'
32'
28'
22'
17'
12'
7'
2'
The game kicks off
All ready
Fans
Already warming up
absences
Lineup West Ham
Lineup Liverpool
Interesting fact
Background
Referee
Match Date
Stay tuned to follow Liverpool vs West Ham live.
Where and how to watch Liverpool vs West Ham Online and Live
Key Player West Ham
Key Player Liverpool
Last Lineup West Ham
Last Lineup Liverpool
Match statistics:
West Ham: Straightening the path is the only option.
Liverpool: To continue the winning streak.
Good morning to all VAVEL readers!