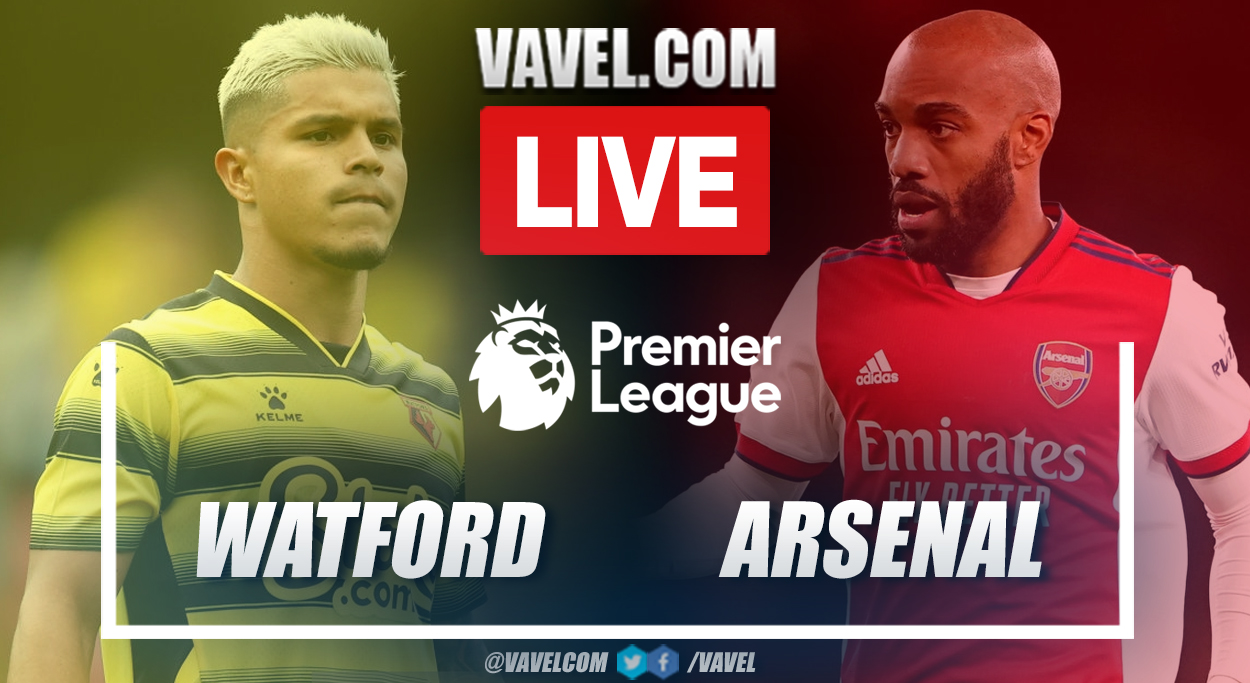 Thanks!
90+7' END OF THE MATCH!
90+6' Yellow card
90+3' Yellow card
90' Additional time
90' Arenal substitution
89' Watford substitution
87' GOOOOAL for Watford!
81' BALL TO THE POST! Watford are saved
80' Arsenal substitution
79' Arsenal come closer
73' Arsenal substitution
70' 20 minutes before the end of the match
64' Watford substitution
60' First quarter of second half
57' Watford came closer
52' GOOOOALLL for Arsenal
50' First seconds of the second half
Second half begins
45+2' Halftime
45' Additional time
40' Last five minutes
35' Final stretch of the first half
30' GOOOOAL for Arsenal
25' Arsenal gave it a go
25' Ramsdale saves!
20' The tie continues
18' Arsenal come closer
15' First quarter of the match
11' GOOOOOALLL for Watford!
10' Watford tries!
5' GOOOOOAL for Arsenal!
1' Goal disallowed for Watford
Match starts
Teams on the field
Match officials
All set in the Arsenal dressing room
Watford players warm up
Substitutes - Arsenal
Starting XI - Arsenal
Substitutes - Watford
Starting XI - Watford
All set!
Last five matches - Arsenal
Last five matches - Watford
The teams are ready
Tune in here Watford vs Arsenal Live Score!
How to watch Watford vs Arsenal Live Stream on TV and Online?
What time is Watford vs Arsenal match for Premier League?
Key player - Arsenal
Key player - Watford
Watford vs Arsenal history
Arsenal
Watford
The match will be played at Vicarage Road
Welcome to VAVEL.com's coverage of the Premier League match: Watford vs Arsenal Live Updates!