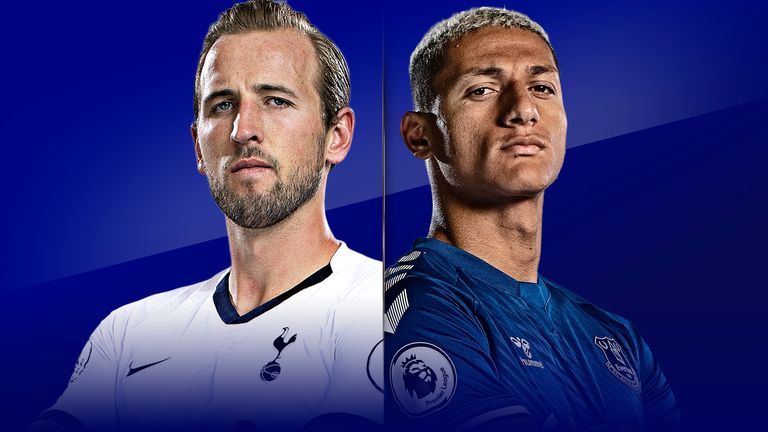 Thank you all.
END OF THE MATCH: SPURS' GOAL
90'
88'
Hugo Lloris, a mere spectator
Enter Dele Alli
Son leaves
Second change in Lampard's ranks
5-0
GOOOOAAALL
Antonio Conte's second change
4-0
GOOOOOLL
THE SECOND PART BEGAN
3-0
37' GOOOAAALL
30' Yellow card
28'
24' Yellow card
2-0
GOOOOOAAALL
GOOOOOAAALL
12'
10'
THE GAME BEGAN
All set
Everton haven't won away from home in the Premier League since August 2021
While Lampard leaves Dele Alli on the bench
Antonio Conte leaves Sergio Reguion and Davinson Sanchez on the bench
Players arrive at the stadium in costume for the match against Everton
1 hour
Where and how to watch Totteham Hotspur vs Everton ?
What time is Tottenham Hotspur vs Everton in the Premier League ?
Frank Lampard's comments before leaving for London
Spurs prepare intensely for match against Everton
How are Everton coming along?
How is Tottenham coming along?
Background
Venue: The match will be played at Tottenham Hotspur Stadium, a stadium that was built in 2019 and has a capacity of 62062 spectators.
Preview of the match
Welcome to VAVEL.COM's LIVE coverage of Tottenham Hotspur vs Everton in the Premier League.