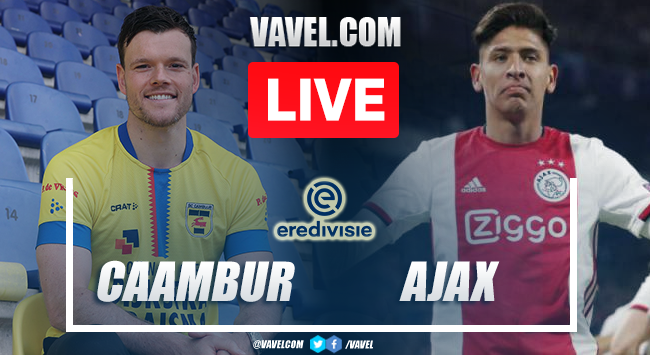 Summary
Thanks for tunning
90+5
90+2
90'
85'
80'
75'
70'
65'
60'
55'
48'
45'
45+2
45'
41'
40'
35'
30'
25'
20'
15'
10'
4'
2'
kickoff
All ready
Bench Ajax
Bench Camburr
Already warming up
Lineup Ajax
Lineup Cambuur
Fans
Absences
Last Game
Referee
Stay tuned to follow Cambuur vs Ajax live.
Where and how to watch Cambuur vs Ajax online and live.
background
Key Player Ajax
Key Player Cambuur
Last Lineup Ajax
Latest Cambuur lineup:
Ajax: To keep the lead
Cambuur: Partido complicado con todo que ganar y nada que perder.
Good afternoon to all VAVEL readers!