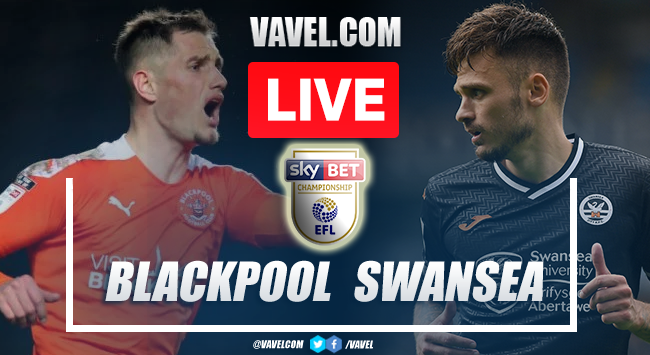 Thanks for tunnig
90'
85'
80'
75'
70'
65'
60'
55'
50'
45'
45'
40'
35'
30'
25'
20'
15'
10'
5'
Kickoff
All ready
Fans
Lineup Swansea
Lineup Blackpool
Already warming up
Last Game
Absences
Referee
Stay tuned to follow Blackpool vs Swansea live.
Where and how to watch Blackpool vs Swansea online and live.
Background
Watch out for this Swansea player
Key Player Blackpool
Lineup Swansea
Last Lineup Blackpool
Swansea: To get off the bottom
Blackpool: Climbing the ranks is the goal
Good morning to all VAVEL readers!