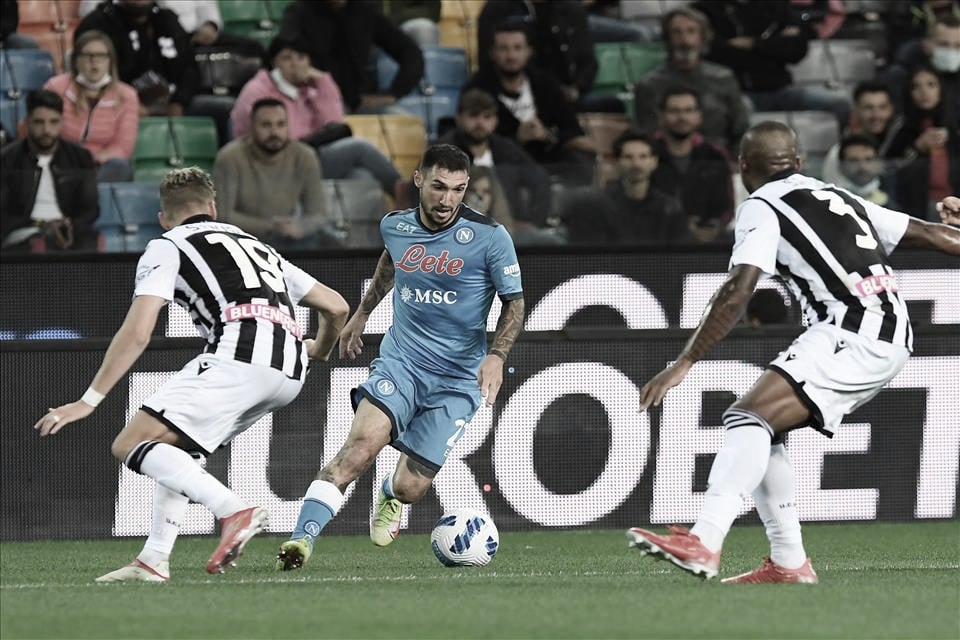 Live ended
Next match for Udinese
Next match for Napoli
Standings
Full time
Misses the target
No foul
VAR
Attacking foul
Yellow card
Additional time
Napoli substitution
Udinese substitution
Close
Sent off
Napoli substitution
Udinese substitution
Udinese substitution
Disallowed
Napoli substitution
Offside
Udinese substitution
Yellow card
GOAL NAPOLI GOAL
Napoli on attack
Close
Ospina saves
So close!
GOAL NAPOLI GOAL
Yellow card
Misses the target
Restart
Napoli substitution
Return
Halftime
Yellow card
Additional time
Far away
Silvestre avoids the tie
No danger
Silvestre saves
Silvestri makes the great save
Too bad
Ospina makes the great save
Defensive cut
What the hell, Politano?
GOAL UDINESE GOAL
Blocked
So close!
Silvestri makes the save
Ospina makes the save
In the hands of the goalkeeper
Initial view
Start
Udinese substitutes
Napoli substitutes
Warm-up
Referees
Udinese line-up
Napoli line-up
Squads
Tune in Napoli vs Udinese live score
How to watch Napoli vs Udinese live stream on TV and internet?
What time is Napoli vs Udinese match for Serie A?
Possible line-up for Udinese
Possible line-up for Napoli
Booked
Absentees
Standings
Udinese's roster
Napoli's roster
The match will be played at the Diego Armando Maradona Stadium
Welcome to the VAVEL.com's coverage of the 2021-22 Serie A Match Napoli vs Udinese Live Updates!