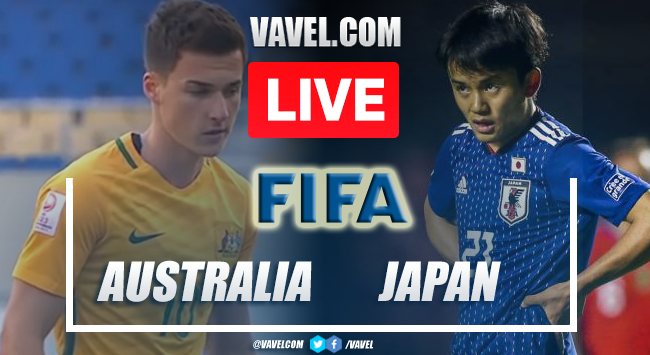 Thanks for tunning
90+4
90'
85'
80'
75'
70'
65'
60'
55'
50'
45'
45'
40'
35'
25'
20'
15'
10'
5'
Kickoff
All ready
Coaches
Remember
Last Match
Fans
Bench Japan
Bench Australia
Already warming up
Lineup Japán
Lineup Australia
Referee
Absences
Background
Stay tuned to follow Australia vs Japan live.
Where and how to watch Australia vs Japan online and live.
Key Player Japan
Key Player Australia
Last Lineup Japan
Las Lineup Australia
Japan: Very close to the World Cup dream.
Australia: To fight for qualification.
Good morning to all VAVEL readers!