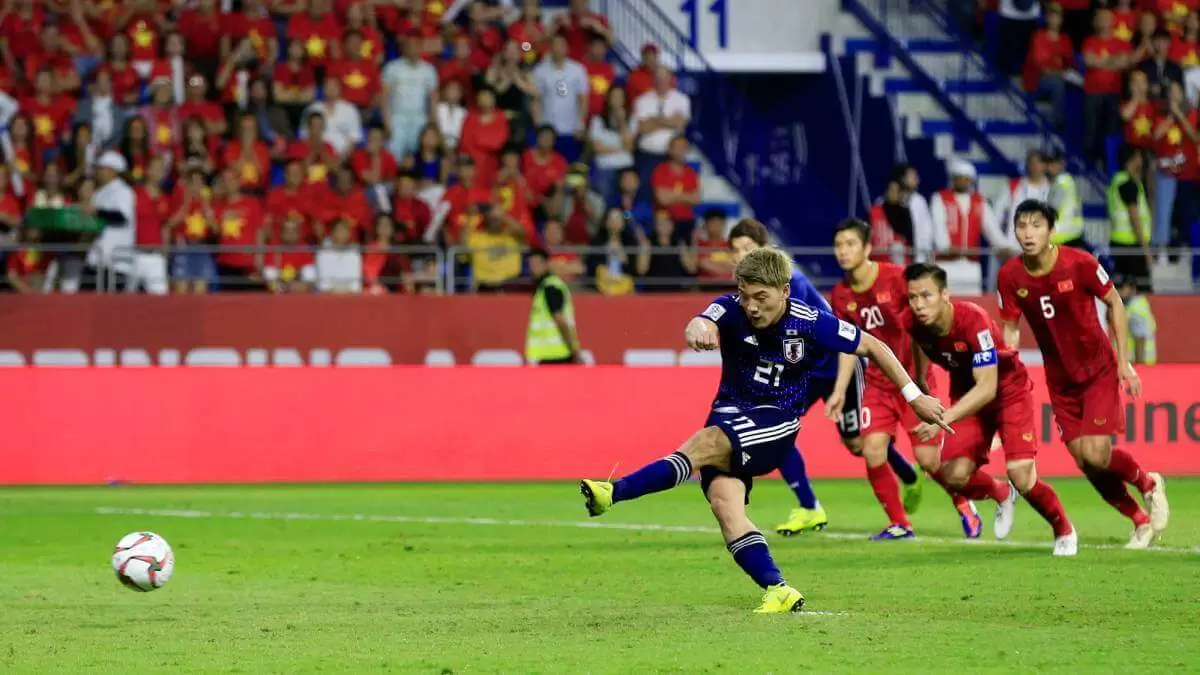 Thank you all.
END OF THE GAME
90'
87' GOAL DISALLOWED
78' Incredible miss by Yoshida
74' GOOOOLLL IS ANNULLED
71' GOOOOAAAALLL
66' Second change for Vietnam
62' Triple change for Japan
This was Yoshida's goal
58' First change for Park
GOOOOAAALL
Yellow card
The second part started
END OF THE FIRST PART
40'
36'
34'
27'
20' GOOOAAALLL
17'
8'
5'
THE MATCH BEGAN
The hymns are playing
The 22 protagonists are already in the locker room
Top scorer stays on the bench
Group B
While Vietnam plays with a line of three central defenders
This is Japan's starting eleven
All set
How to watch Japan vs Vietnam live in Qatar 2022 Qualifers ?
What time is the match between Japan vs Vietnam in Qatar 2022 qualifiers ?
This is the call for Vietnam
Summary of the last match between Japan and Vietnam
How does Vietnam arrive?
How does Japan arrive?
Background
Venue: The match will be played at Saitama Stadium, which was inaugurated in 2001 and has a capacity of 6,3700 spectators.
Preview of the match
Welcome to VAVEL.COM's LIVE coverage of Japan vs Vietnam in the Qatar 2022 Qualifying Round.