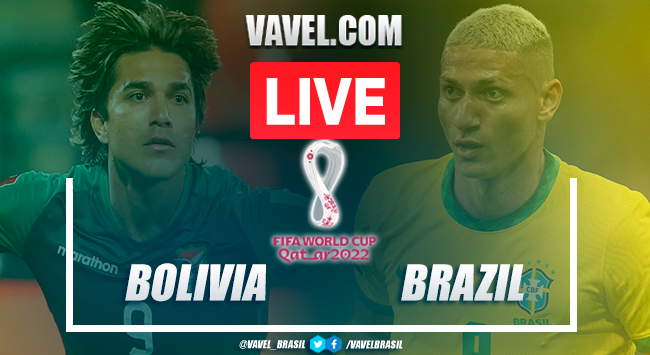 Closing with a golden key
SOUTH AMERICA CLASSIFIEDS
48'
47'
47' Yellow card for Bolivia
45' GOAL BRASIL
45'
41' Substitution in Bolivia
38' Substitution in Brazil
35'
31' Substitutions in Brazil
30' LOST
29' WOULD BE A GREAT GOAL
27' Yellow card for Bolivia
26' WAS THE FOURTH
20' GOAL BRAZIL
18'
17'
9'
8' Substitution in Brazil
7' ALISSON
6'
5'
1' WOW
00'
Substitution in Bolivia
49'
45'
44' GOAL BRAZIL
42'
36'
33'
30'
23' GOAL BRAZIL
20'
16'
12'
11'
7'
4'
2'
1'
00'
⏱️
⏱️
Games of the round
Canary bank
Brazil with its 11
La Verde reserves
Bolivia lineup
Bolivian absentees
Brazilian absences
Video Refereeing
Field Referee
How and where to watch the Bolivia vs Brazil match live?
What time is Bolivia vs Brazil match for the World Cup Qualifiers?
César Farías cites post-Cup work
Tite evaluates work
Meeting in the first round
Squads of Bolivia
La Verde fulfilling the table
Changes to the original list
Squads of Brazil
Closing with a golden key
Final round
Welcome to VAVEL.com's coverage of the World Cup Qualifiers match: Bolivia vs Brazil Live Updates!