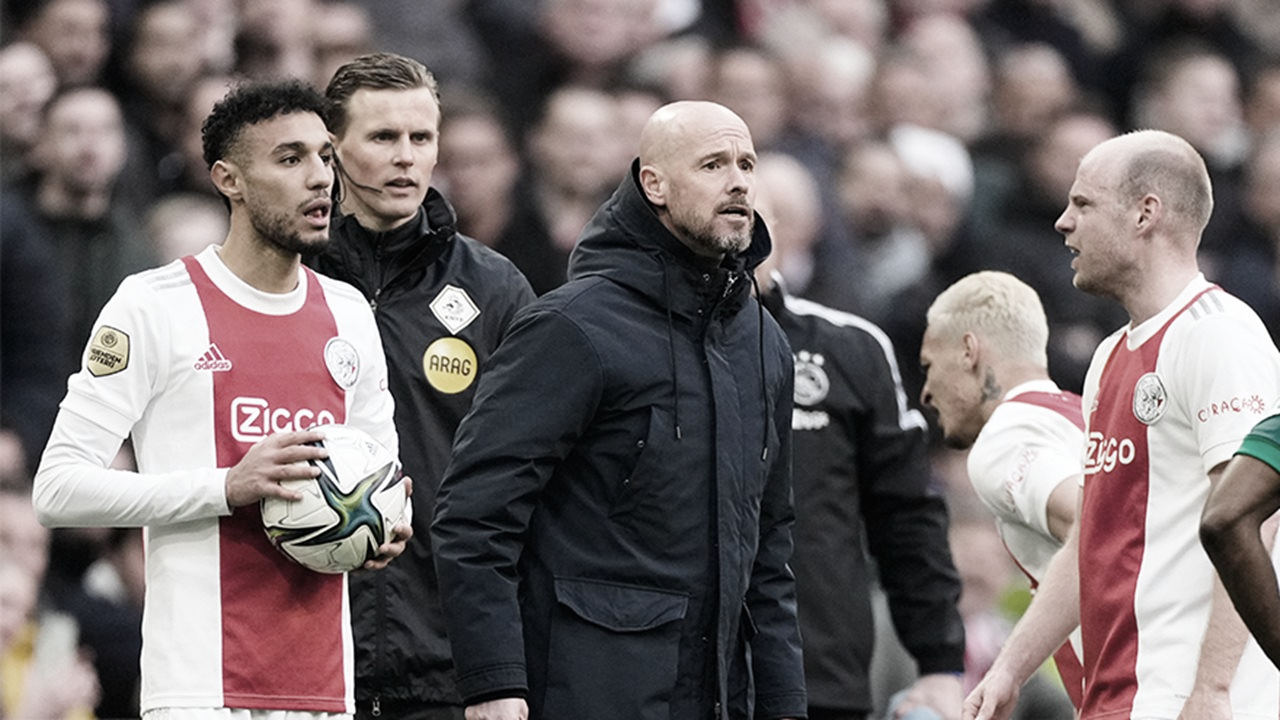 END OF TRANSMISSION
GRONINGEN 1 - 3 AJAX
END OF THE GAME
GRONINGEN 1 - 3 AJAX
92' GOOOOOOOOOOAAAL DO AJAX
+6
89' ONANA
87' Out
PUBLIC
74' Ajax change
72' Ajax change
72' Ajax change
69' WHAT A UGLY THING
65' ONANA, SENSATIONAL
64' Wrong
60' Ajax change
58' Mess in the area
48' AJAX HAS ARRIVD
47' Back
46' STOP
STARTED AGAIN
BREAK
END OF THE FIRST TIME
GRONINGEN 1 - 2 AJAX
51' GOOOOOOOOOOAAAL FOR AJAX
50' IS PENALTY
49' VAR IN ACTION
48' CONTROVERSY
48' UNBELIEVABLE
45' GOOOOOOOOOOAAAL FOR AJAX
+3
41' Blocked
38' WHAT A PLAY
33' NEARLY GOAL OF THE GRINGEN
28' HOW BEAUTIFUL
26' Groningen
Gunner
GRONINGEN 1 - 0 AJAX
20' GOOOOOOOOOOAAAL DO GRONINGEN
15 minutes
15' ALMOST
11' IN DASH
9' WAIT TOO MUCH
8' Didn't
4' AJAX
1' WHAT'S THAT, ONANA?
STARTED
WILL START
PRE-GAME
Not long to go
Groningen set!
Ajax set!
All ready!
Ajax has arrived!
Best defenders in the league
Best attacks in the league
League scorers
March selection and highlight in the Eredivisie
Preparation training
How and where to watch the game between Groningen vs Ajax?
When will the game between Groningen vs Ajax be and how to follow it live?
Suspended!
Likely Groningen
How does Groningen arrive?
Erik ten Hag
likely Ajax
How does Ajax arrive?
EREDIVISIE
Welcoma!