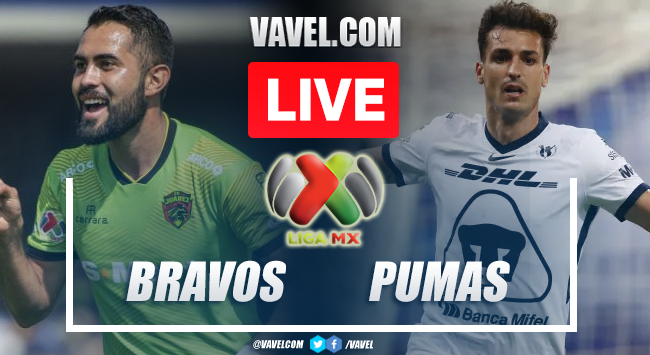 SUMMARY
THANKS FOR FOLLOWING THE REBROADCAST ON VAVEL
THE GAME IS OVER
75´
74´
67´
62´
60´
SECOND HALF BEGINS
First half ends
37´
32´
22´
13'
3'
THE MATCH BEGINS
READY ALIGNMENTS
FC JUAREZ FUN FACTS
SUMMARY PUMAS
CURIOUS FACTS ABOUT PUMAS
ONE TO WATCH
SUMMARY FC JUAREZ
ONE TO WATCH
RECENT MATCHES
THE WAIT IS OVER
Tune in here FC Juarez vs Pumas Live Score
What time is FC Juarez vs Pumas match for Liga MX?
Watch out for this Pumas player:
Watch out for this FC Juárez player:
Last Pumas lineup:
FC Juárez's last lineup:
Background:
About the Stadium
They need to secure the playoffs
They urgently need to start winning
The fight for playoff and playoff places begins.
Kick-off time
Welcome to VAVEL.com's LIVE coverage of the 2022 Liga MX: FC Juarez vs Pumas!