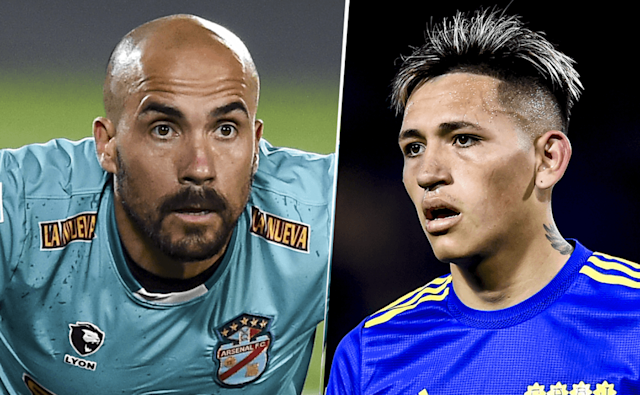 Summary
Thank you all!
END OF THE MATCH: POINTS SHARED
Changes in both teams
This was the 2-2 draw
This is how Marcos Rojo took the penalty
76' GOOAAAAALLL
75' GOOOOOOAAAALLL
This is how the tie goal was scored
62' GOOAAAALLLL
55' Yellow card
The second part started
END OF THE FIRST HALF
This was Luis Vázquez's goal
GOOOOOAAAALLL
27'
22'
10' First for Arsenal de Sarandí
THE MATCH BEGAN
5 minutes
Boca Juniors could take the lead
Arsenal Sarandi's main threat is
This is the starting eleven of Arsenal de Sarandí
This is the starting eleven for Boca Juniors
Benedetto, a key player in Boca Juniors
1 hour
Where and how to watch Boca Juniors vs Arsenal de Sarandí ?
What time is Boca Juniors vs Arsenal de Sarandí in in Professional League Cup ?
This is the Arsenal de Sarandí's call-up list
Summary of the last meeting between Boca Juniors vs Arsenal Sarandí
How does Arsenal Sarandí arrive ?
How does Boca Juniors arrive ?
Background
Venue: The match will be played at the Alberto José Armando Stadium, located in the city of Buenos Aires, which was built in 1940 and has a capacity for 57395 spectators.
Preview of the match
Welcome to VAVEL.COM's LIVE coverage of Boca Juniors vs Arsenal Sarandi.