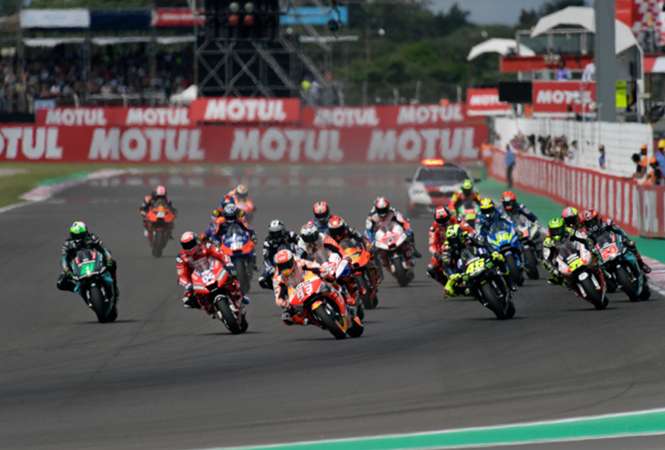 Summary
Thank you all!
Data
END OF THE RACE: ALEIX ESPARGARÓ'S FIRST WIN IN HIS 200TH CAREER
Last lap
3 laps to go
Lap 21
Lap 20
Lap 18
Lap 17
Lap 15
Lap 14
Lap 12
Lap 10
Lap 8
Lap 6
Lap 5
This is how the race started
Lap 2
THE RACE BEGAN
Warm-up lap
World Cup leader's data
Moto 3 and Moto 2
Aleix Espargaro at the Argentine GP
Warm Up
Honda dominates in the Argentine GP
1 hour
Where and how to watch the Moto GP race ?
What time is the Moto GP race at the GP of Argentina ?
Aleix Esparrago to start from pole position
Starting grid
Marc Márquez will not race in the Argentine GP and Bradl will replace him
World Cup Qualification
Background
Venue: The race will be held at the Autódromo Internacional de Termas de Río Hondo, located in the province of Santiago del Estero. The circuit was inaugurated in May 2008 and has a capacity for 60000 spectators. It has a length of 4,806 meters, 9 right turns and 5 left turns, with a long uphill straight of 1,070 meters, and an average width of 16 meters.
¡Race Preview
Welcome to VAVEL.COM's LIVE coverage of the Moto GP race at the Argentinean Grand Prix.