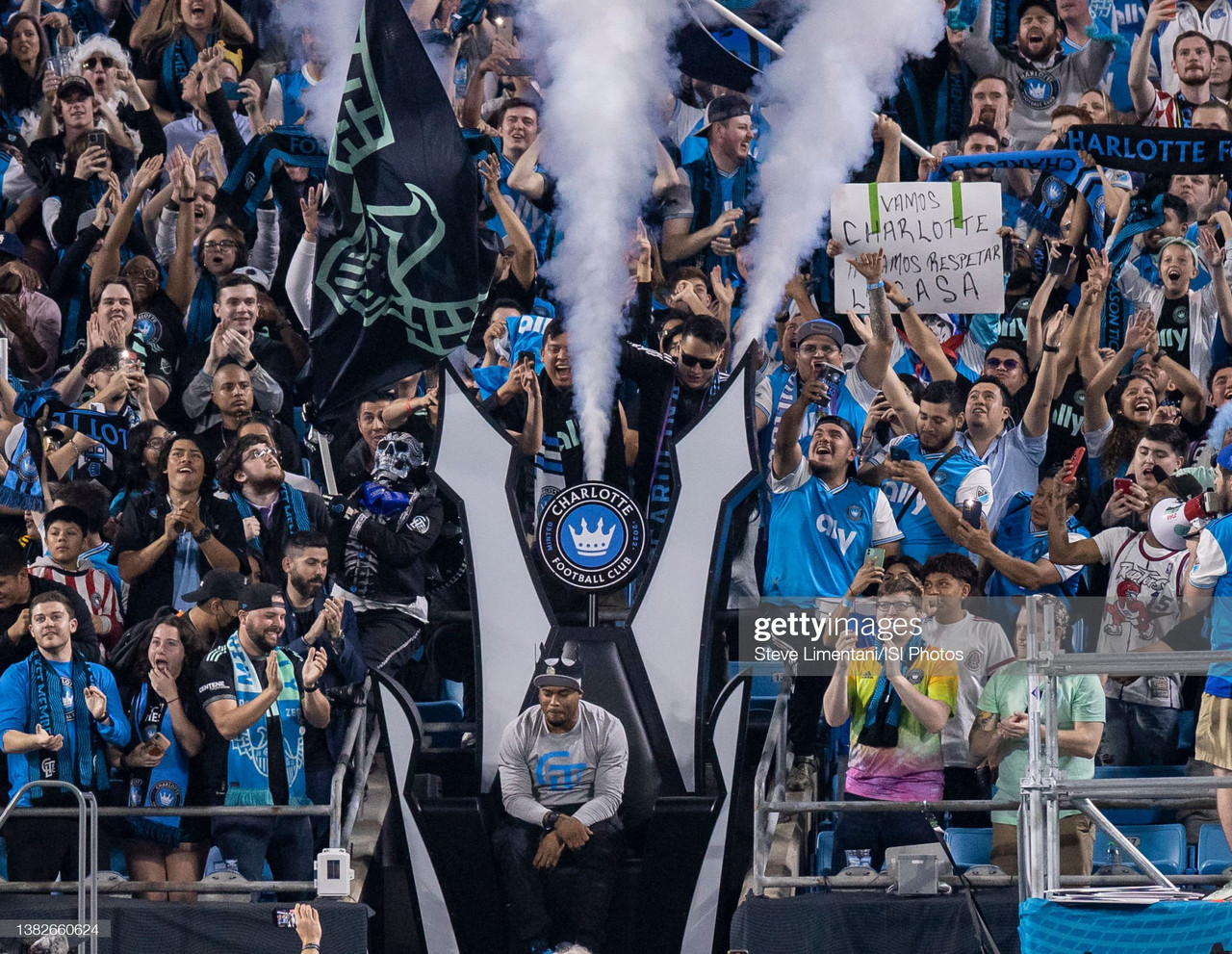 74,479. It could be an attendance from the latest Manchester United home game, or an England friendly at Wembley.
However, it is the Major League Soccer attendance record as of 6th March, 2022 - and it's been set by a team that didn't even compete at the top level of the professional game until this year.
Like it or loath it, the Expansion Franchise system that the top league in North America operates under is incredibly exciting and is growing the sport exponentially over on the other side of the pond.
Charlotte are the new kids on the block - and are making a hell of a lot of noise
For too long, many European football fans have been dismissive of MLS. It's seen by many as a league were ageing superstars ply their trade for one last big pay day, and they don't give it time of day.
However, the moves Charlotte FC are making at the minute are incredibly exciting for both the league and the people of North Carolina. After beginning the season with an uncertain outlook - head coach Miguel Angel Ramirez said as much before the season even started.
"We're screwed" - Head Coach before the season started
"We need to reinforce the squad," he said in February. "We need to have something else to be more competitive. Let's wait and see how the roster-building finishes… When we finish that, I will answer that question and tell you how I see things. Right now, we're screwed."
Such comments meant many feared for Charlotte in their maiden campaign, yet over the last few weeks they have begun to find a way to make things work. Much of that has been down to Designated Player Karol Swiderski, who inspired their first home win in the league and gave the over 30,000 in attendance something to celebrate.
Without wanting to get ahead of themselves, the momentum good results can have is staggering - so much so that midfielder Sergio Ruiz had a hard time in a recent interview keeping his team's expectations firmly at not just finishing bottom of the Eastern Conference.
"Even though we lost three games when we started, we have won two, and I think the team has played well every game regardless of the results," Ruiz said recently.
"We all, of course, want to be in the playoffs" - Sergio Ruiz
"Of course, we want to win, but we need to focus on what is in our control: working hard during the week, having an idea of the game, having that same energy for the game, and trying to win.
"What comes next? We all, of course, want to be in the playoffs, but that happens by winning next weekend and the next, and so on. We will train all week and make sure we prepare for the next game and get the victory."
It could be that Ruiz's comments come back to haunt him towards the back end of the season, but the way that they have started picking up results suggests they have as good a chance of any at making those play-offs. This weekend will be a big test - Atlanta United at home. They lost narrowly to their rivals 2-1 just a few weeks ago - without Josef Martinez, Charlotte just may fancy their chances this time around.
Positivity around the club is wonderful to see
Charlotte's social media channels are full of optimism, too. This applies to both the official club accounts and the fan-run ones, and to see positivity on platforms like Twitter - all too often associated with the toxic nature of fans - is refreshing to see indeed.
Add to this the club's investment in their fledgling academy and the community in the City and you have a very exciting project that even as a neutral, I can't help but get behind and hope they do very well in their debut season in MLS.