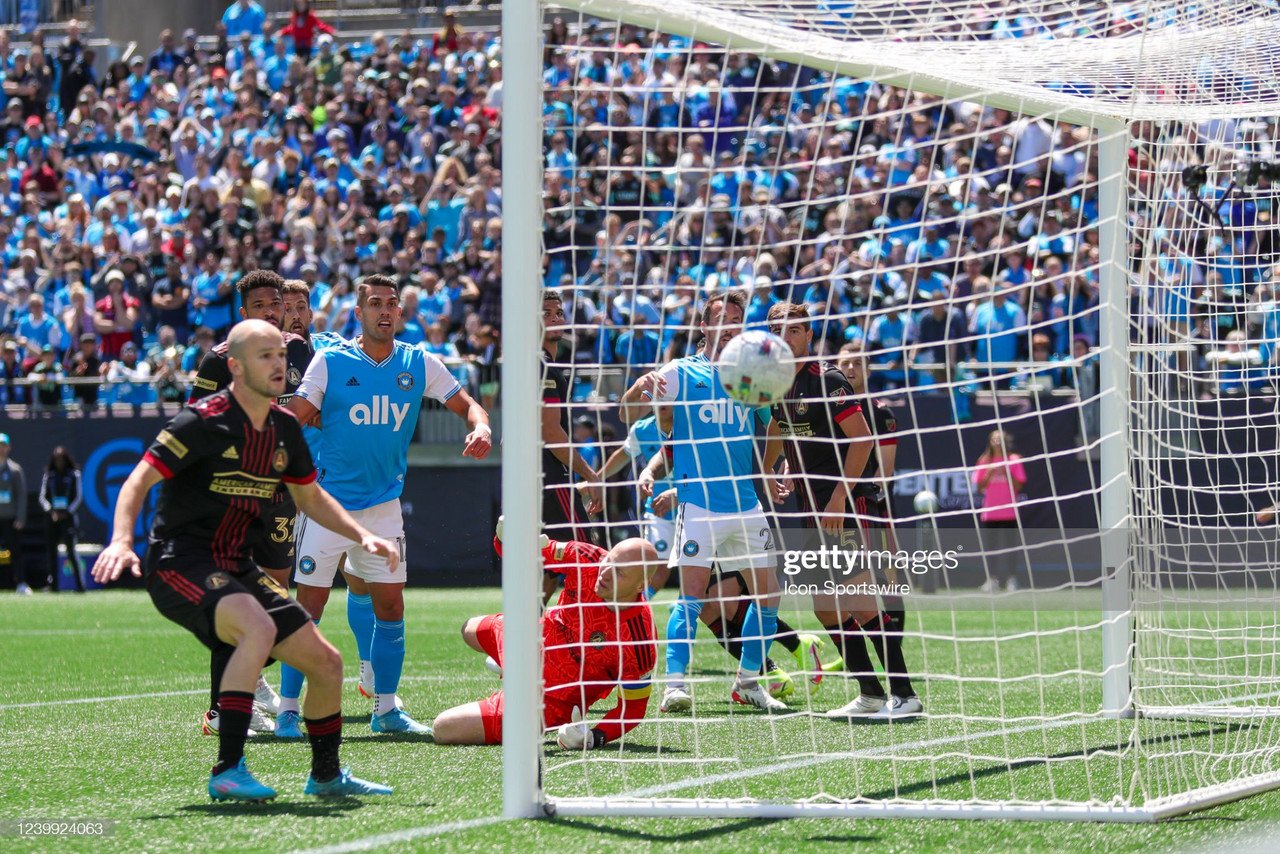 What a difference a few weeks make.
The new franchise this season, Charlotte FC are already making strides to be hugely competitive in Major League Soccer in 2022.
Jordy Alcívar won the game early on with a superbly hit corner that deceived the entire United defence and goalkeeper Brad Guzan to go into the top corner.
Try as they might, Atlanta couldn't break down the stubborn defence and Charlotte got their revenge for their 2-1 defeat back in Atlanta at the start of the season.
Here are three takeaways from the game that will live long in the memories of the Crown's fanatical fanbase.
Atlanta need Martinez back as soon as possible
It's naive and unfair to label any club a "one man team", but it is very clear that without their talisman, Atlanta struggle to break down stubborn defences. The stats show an incredibly close game, with only one percent of possession between the two sides (Charlotte with 51% of the ball and Atlanta with 49%).
Possession alone is not going to win you games - just ask Seattle Sounders fans, who watch their team often soak up pressure for large periods of the game. They are devastating on the counter, and that wins them games.
Although Atlanta created slightly more opportunities than their hosts, they couldn't find that bit of quality to break through. Martinez gives that, and United fans will be hoping he recovers quickly from his surgery to fire them back into form.
Karol Swiderski is a match winner - but teams will start to do their homework
Swiderski is already the darling of the Charlotte crowd, showing superb form already this season. Atlanta, though, massively nullified his threat at the weekend. Swiderski works best when he has time on the ball, and Atlanta denied him that.
Charlotte fans need to realise that when you have an effective attacking player, teams are going to either man mark him or try to upset his game by using high pressing tactics. It may be that for some games, his position needs tweaking slightly to take teams by surprise and upset their game plan.
The Charlotte crowd is one of the best in MLS
The crowd in the Bank of America stadium may not have been anywhere near the record attendance at the start of March, but the 30,000 plus inside the lower bowl of the ground certainly acted as the twelfth man.
As a resident of the United Kingdom who experiences crowds every week, it is really impressive to see when a new franchise attracts the fans that just "get" it. Soccer may be a new arrival to the North Carolina City, but the enthusiasm is infectious.
A personal highlight for me was seeing one side of the ground doing the "Poznan" - not so much of a chant as a bounce, with all fans with their backs to the pitch.
Manchester City made this chant one of their own - infamously seen at many games but especially during their 1-6 defeat of Manchester United at Old Trafford almost a decade ago.
The fact that Charlotte FC have a crowd that is hungry for more bodes well for the future of the franchise and I for one can't wait to see how far the team goes this season.