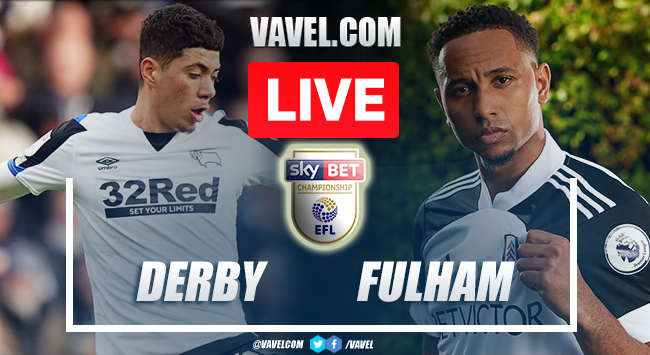 Highlights
Thanks
End game
90'
89'
88'
81'
74'
72'
69'
65'
61'
58'
51'
46'
Half time
45'
43'
36'
33'
27'
20'
18'
15'
10'
5'
3'
Start
Minutes away
The future champion?
Fulham substitutes
Derby County substitutes
XI Fulham
XI Derby County
Good atmosphere
They have arrived
To add
For promotion
Start
Tune in here Derby County vs Fulham Live Score in EFL Championship 2022
What time is Derby County vs Fulham match for EFL Championship 2022?
Last games
Key player Fulham
Key player Derby County
Last lineup Fulham
Last lineup Derby County
Fulham: want to move to the Premier League
Derby County: avoiding relegation
The Kick-off
Welcome to VAVEL.com's LIVE coverage of the EFL Championship 2022: Derby County vs Fulham!