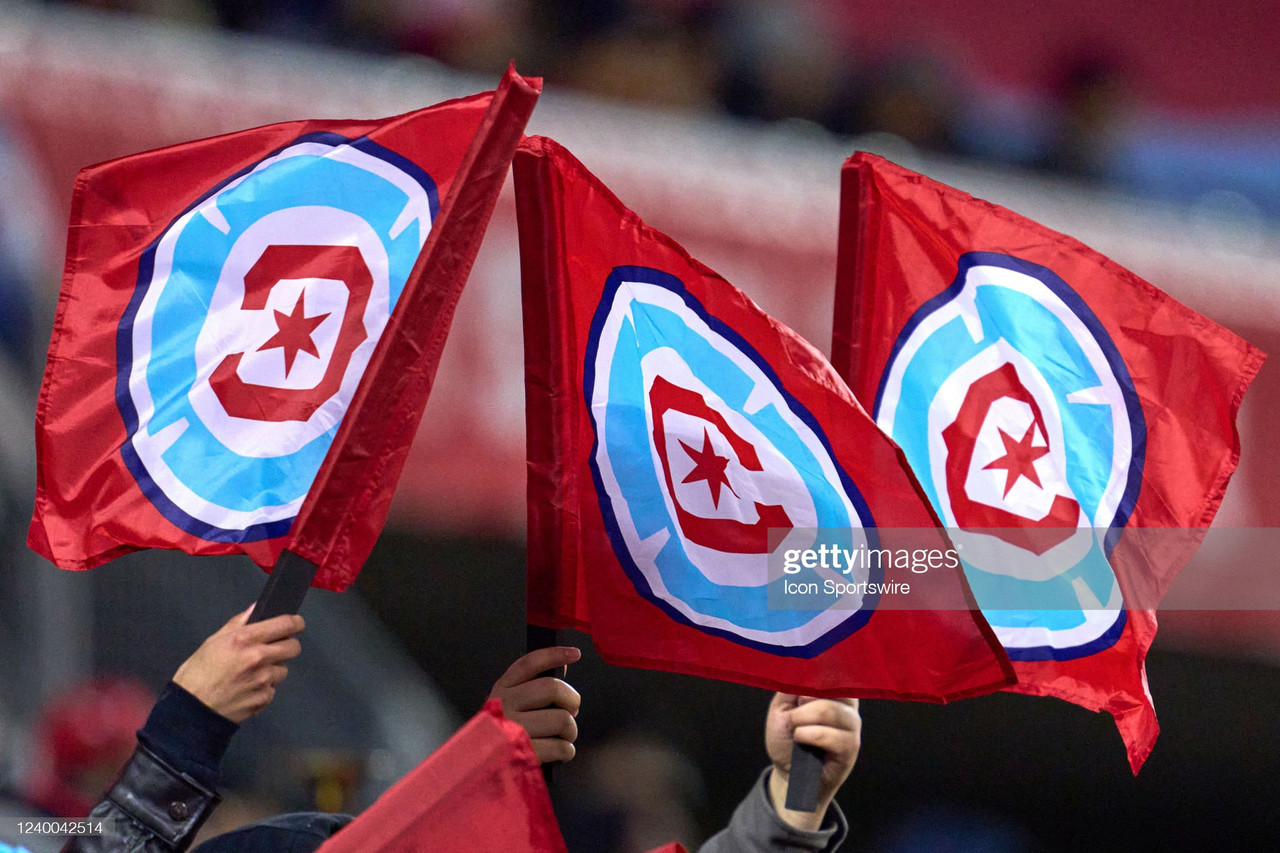 The Chicago Fire's 2022 Lamar Hunt U.S. Open Cup campaign begins on Tuesday night as they'll host Union Omaha at Soldier Field.
Chicago's start to the MLS season has been alright. They've certainly been a tough team to play against, only losing once all year. They've only won twice, though, and they have failed to score in each of their last three games. All in all, the Fire are in 7th in the Eastern Conference, which is a playoff spot at least.
It's been more of the same for Omaha, to be fair, as they've tied both of their first two games of the USL1 season. However, they have won a game this year, as their 2-1 victory at home against the Des Moines Menace put them in this round of the tournament.
Could an upset be on the cards? You never quite know with the Open Cup.
Team news
Chicago were without two key players this past weekend, as Xherdan Shaqiri and Fabian Herbers both missed out through injury. The latter will probably still be unavailable, but the former might be able to feature for a bit since he's further along in his recovery.
Predicted lineups
Chicago Fire: Brady, Espinoza, Terán, Bornstein, Burks, Pineda, Casas, Reynolds, Gutiérrez, Offor, Durán
Union Omaha: Nuhu, Jiba, Knutson, Claudio, Alihodžić, Doyle, Scearce, Brito, Montesdeoca, Kametani, Meza
Ones to watch
Jhon Durán
This game is going to be a great opportunity for Jhon Durán to get going.
The forward, who was officially signed last year but came in at the start of this season, has yet to find his feet in Chicago. He hasn't started a single game, and he's only been on the field for a total of 50 minutes, forced to settle for brief cameos off the bench.
An injury ruled him out for a few matches, sure, but the main issue has been the coaching staff's hesitancy to trust him early on. That is understandable, as he's a young player, and the team has gotten results without him. You don't change a winning formula, as the saying goes.
However, there will obviously be changes made to the starting lineup for this game since it is the Open Cup. One of the most likely ones is the addition of Durán, who should be tasked with leading the line.
If that's what happens, then it'll be his chance to shine. The 18-year-old has shown bits of why his acquisition was such an exciting one. He's got explosive pace, and he plays with a certain intensity at all times. Sometimes that's not ideal, as he can pick up yellows quite quickly, but it's nice to see him have such drive and power already. You could almost say he's Hungry Like The Wolf.
The timing might not be better. The Fire's really struggling going forward at the moment, and a reason for that has been the poor play of Kacper Przybyłko. Acquired in the offseason following a trade with the Philadelphia Union, the Polish striker just hasn't been good, and many fans feel like he should be dropped to the bench.
Who better to replace him than Durán, especially if the latter is able to grab a goal or two in this contest?
Rashid Nuhu
Whenever there's an upset in a cup competition, the hero usually ends up being the goalkeeper.
That's why plenty of eyes will be on Omaha's netminder Rashid Nuhu.
The Ghanaian hasn't had the most eventful career, but he does have some experience with an MLS organization. Drafted by the New York Red Bulls in 2019, he never actually played for the first team, but he did feature for the reserve team as well as the U-23 team back when he was still in college.
It may have not worked out for Nuhu in New York, but things have been better for him in Omaha. Signed in 2020, he managed to secure six clean sheets from 15 appearances that year. The following season was even better, as he was a consistent presence in the side that won the USL1 title, keeping a clean sheet in the final as well. The good times continued when he didn't concede in the Union's 2022 opener either.
Now, he'll look to put on a show in one of the biggest games he's ever played in. The goalkeeper might not be a well-known name at the moment, but if he's able to lead his team to victory then it will be a while before Fire fans forget the name Rashid Nuhu.
Last time out
This matchup will be a historic one, as it will be the first time these two sides have ever faced off.
How to watch
The match kicks off at 7:00 p.m. CDT, and it will air live on ESPN+ for those in the United States.