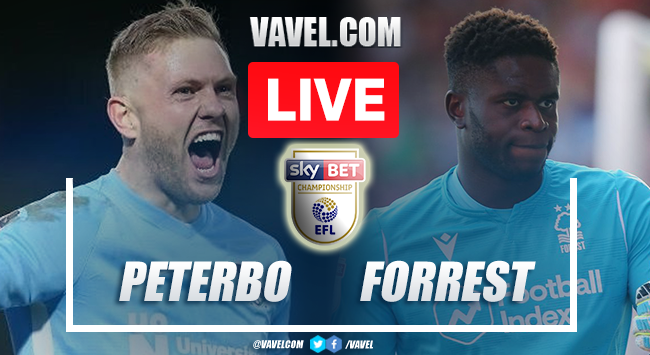 Thank you for joining us
End of match
90´
85´
80´
75´
70´
65´
60´
55´
50´
45´
Half-time
45´
40´
35´
30´
25´
20´
15´
10´
5´
0´
Nottingham Forest starts with these players
Peterborough United presents its XI for the match
The leading scorers in the EFL Championship
This afternoon's games
This afternoon's stadium
Nottingham Forest, the ironic story
Assist Leaders
Top scorers for each team
Tune in here Peterborough United vs Nottingham Forest Live Score in EFL Championship 2022
What time is Peterborough United vs Nottingham Forest match for EFL Championship?
Keep an eye on this Nottingham Forest player
Watch out for this Peterborough United player
Last XI of Nottingham Forest
Last XI of Peterborough United
The last rounds of the EFL Championship are played.
Nottingham Forest will be looking to secure a playoff berth
Peterborough United to save the division
Fundamental match for both teams but with different approaches.
Welcome to VAVEL.com's LIVE coverage of the 2022 EFL Championship: Peterborough United vs Nottingham Forest