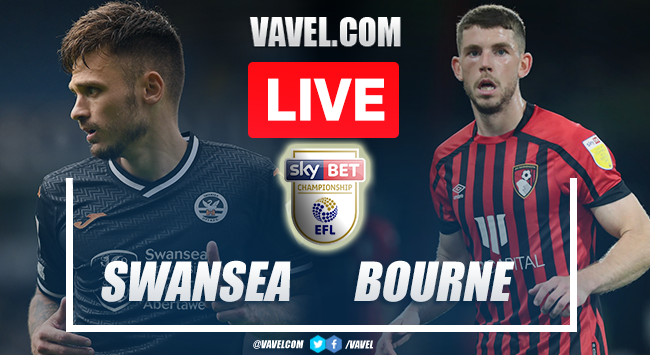 THANK YOU FOR FOLLOWING THE BROADCAST ON VAVEL
IT'S OVER
90´
81´
72´
58´
51´
END OF THE FIRST HALF
40´
35´
21´
12´
7´
6´
THE MATCH KICKS OFF
IN MOMENTS WE BEGIN
WHAT WILL HAPPEN TO WHOEVER GETS THE THREE POINTS?
BOURNEMOUTH'S STARTING ELEVEN READY TO GO
CHAMPIONS ALREADY DEFINED?
SWANSEA CITY STARTING ELEVEN READY
WHEN DOES THE SEASON END IN THE CHAMPIONSHIP?
TO SEPARATE THEMSELVES FROM THE THIRD PLACE
WHO ADVANCES FROM THE CHAMPIONSHIP TO THE PREMIER LEAGUE?
THE WAIT IS OVER
Tune in here Swansea City vs Bournemouth Live Score
What time is Swansea City vs Bournemouth match for Football League Championship?
Watch out for this Bournemouth player:
Watch out for this Swansea City player:
Bournemouth's final lineup:
Last Swansea City line-up:
Background:
About the Stadium:
For the ticket to the Premier League
For a worthy end to the campaign
The season is coming to an end
Kick-off time
Welcome to VAVEL.com's LIVE coverage of the 2022 Football League Championship: Swansea City vs Bournemouth!