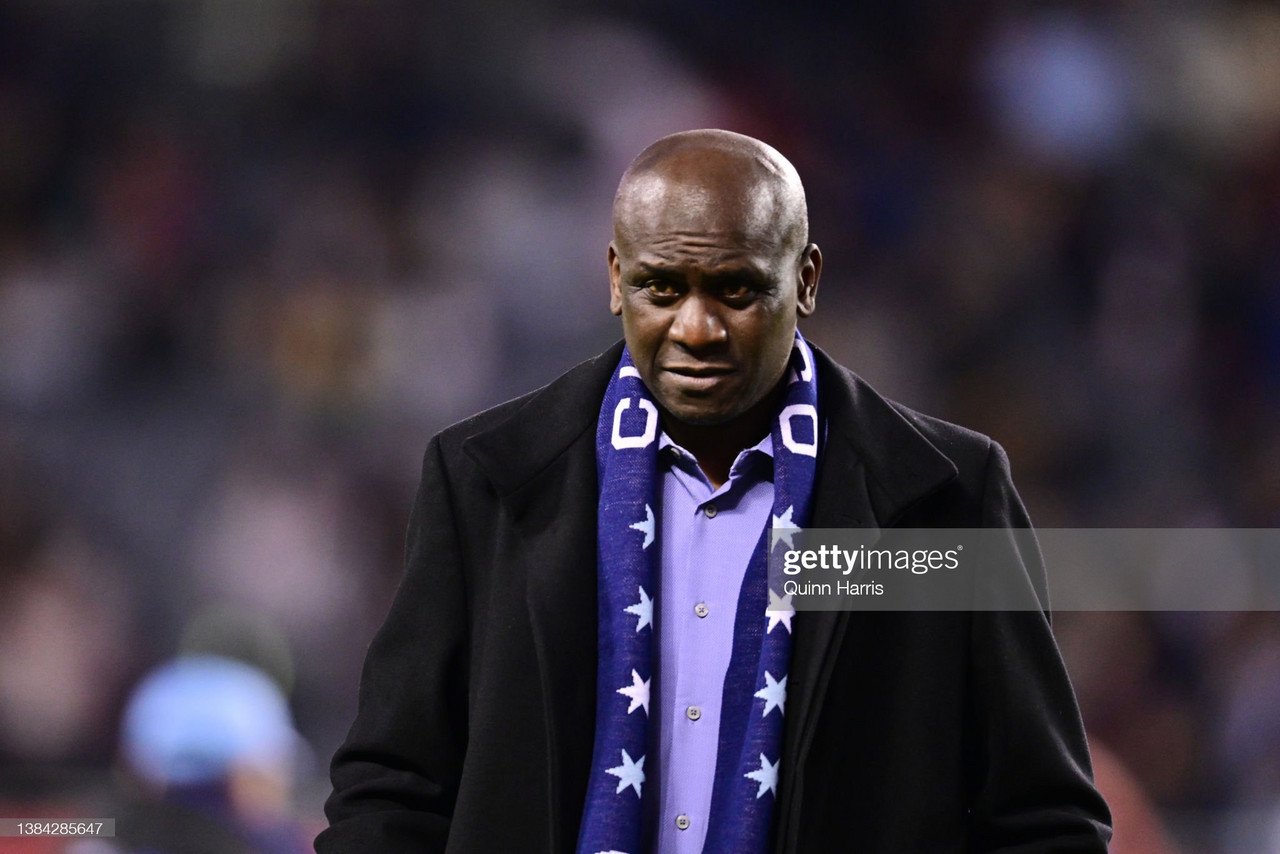 "And boy does this team have a different feel about it!"
That was the exclamation of Chicago Fire commentator Tyler Terens after the side had effectively wrapped up a win away to D.C. United with a second goal late on.
The statement seemed especially true the following week, as Chicago followed up that result with a 3-1 win at home against Sporting Kansas City.
After four games, the Fire had picked up eight points, and they had only conceded once during that stretch. It was a borderline dream start to the season for them, and it was starting to look like they could be a true challenger in the Eastern Conference under new head coach Ezra Hendrickson.
However, things have gone downhill since. Chicago has lost two out of their last four games in MLS play, with the other two games being 0-0 draws at home. They were also eliminated from the U.S. Open Cup during this time, falling to USL1 outfit Union Omaha on penalties at Soldier Field.
The positive feelings surrounding the club have somewhat faltered, and there are now some real concerns from fans going into the future.
However, even though life's not looking great for the Fire, it's still not time to panic just yet.
An upcoming adjustment
Chicago knows that things need to change going forward.
Hendrickson has already completely turned around the defense, transforming a previously leaky backline into one of the best in the entire league. The arrival of Rafael Czichos has also helped greatly, but those who were already at the club have also improved, like Wyatt Omsberg.
A reason why the defense has been so good has been the team's focus on the defensive side of the ball. With two holding midfielders in front of a back four that doesn't venture too far forward a ton, there's always a decent amount of bodies at the back.
However, that has hurt the offense. When the Fire do get the ball going forward, they quickly run out of options and ideas, and the main reason for that is the fact that they don't have many players further up the field. You can't pass to someone that isn't there.
As a result, the system has to change, and Hendrickson almost certainly knows that himself. The emphasis will still likely be on the backline, but fans should expect a few more bodies in the final third.
That's why the side's attacking woes aren't too much of a worry. If there were only a few weeks left of the season, and Chicago were set in their ways in terms of approaching games, then it would be fair to expect nothing to change.
However, since it's still early, those surrounding the club should have faith in the head coach to make the right adjustments. Whether that means a change in formation, a shift in the starting lineup, or some other alteration, there's still plenty of time to fix the situation.
There's another reason to have hope going forward.
Help is on the way
Enter Jairo Torres.
Signed to a Young Designated Player contract in mid-February, the player will be coming to the club on May 1st, which is this Sunday. Now, it's unclear how long it'll take before he can actually take the field for the Fire, but there shouldn't be too long of a wait since he's already in midseason form in terms of conditioning.
His arrival could not come any sooner. Torres isn't actually playing great at the moment, only grabbing a goal and an assist in 14 Liga MX Clausura appearances since the turn of the new year. However, he's a player whose impact goes beyond the scoresheet.
The Mexican is great on the ball, whether he's dribbling up the field or picking out a teammate with a pass. His diminutive stature and low center of gravity makes him a nightmare for defenders to deal with, and he's more than capable in the final third, able to make the final pass to set up a chance or go for goal himself.
However, his arrival is actually less about what he'll bring to the table. Instead, the big thing about his introduction to the side will be that it frees up Xherdan Shaqiri.
See, even though Torres is probably more of a winger, he'll likely slot into the number 10 spot for Chicago. He's played there before, and he's got the right attributes for the position. Him filling in there means that Shaqiri can return to his preferred position on the right wing.
The Swiss captain hasn't been bad this season, but he's just not been at his best. There are some other reasons for this, like his injury issues and the fact that he has little help going forward, but the biggest thing has been his positioning. He isn't a central attacking midfielder, and his heat maps prove that as he often drifts to the right wing anyway.
The Fire will hope that Torres is the key that unlocks Shaqiri's true potential.
Blind squirrels
Surely someone's gotta heat up for Chicago eventually, right?
The team's class of strikers have all been pretty woeful this season. Kacper Przybyłko only has two goals to his name, and both were quite lucky. He gives the team little going forward, and he's barely a center forward at the moment considering just how often he drops deep during build up play. Jhon Durán has failed to hit the ground running, and it's clear he's got a lot of growing pains to get through. Chinoso Offor, meanwhile, has pretty much become a reserve team player.
However, there's hope that at least one of them can turn into a somewhat threatening option going forward.
The most likely of the three is Przybyłko. He's proven that he can be a top-tier striker at this level, and his numbers in the past with the Philadelphia Union prove that. A jack-of-all-trades of sorts, he can do a little bit of everything in the final third, which makes him incredibly useful. He's good on the ground and in the air, and he's unselfish too.
Durán has the highest ceiling, so if he can get going then things could get real good. Still one of the most promising youngsters on the planet, the raw talent is certainly there. He's got loads of pace and power, and he's a willing fighter on the field, he just needs to calm down when it matters most. If he can find that composure, he could become quite the attacker.
Offor, meanwhile, has just come off a game where he had a brace, even if it came with the Fire II team. The Nigerian can still have an impact on contests with the first team, though. He brings a certain energy to the field, and that energy is contagious. He runs all over the place, and that opens up space for teammates to run into. At times last season fans wanted him to start over Designated Player Robert Berić. Was that mainly because Berić was so bad? Sure, but Offor does offer the side a new dynamic.
There are even some academy products who could rise up and make the most of the current situation, like Missael Rodríguez and Victor Bezerra.
Either way, it's pretty much a numbers game at this point. With all those potential talents, it's almost certain that someone will step up to the plate. They don't even need to be great, they just need to be good enough to create space for others and convert the easy chances that fall their way.
Surely that's possible, right?
Hero time
The month of May will be big in terms of showcasing what kind of team this current Chicago outfit is.
The stretch starts with a return home to face the New York Red Bulls, who just beat Orlando City 3-0 in the Sunshine State.
Then comes a trip to the Mercedes-Benz Stadium to take on Atlanta United. The Fire are already quite bad on the road, so going to one of the toughest environments in all of MLS will be quite the challenge.
Chicago goes back to Soldier Field the following weekend versus FC Cincinnati, which could be a must-win game depending on earlier results.
Following that is a New York doubleheader, as the Fire will play the Red Bulls again before going up against reigning MLS Cup Champions NYCFC.
Lastly is another road trip, this time to Toronto FC. The Canadian side won't have Lorenzo Insigne at this stage, so there's potential for a statement win here.
How many points does Chicago need from this stretch? Honestly, that doesn't even really matter. What is important is how the team is playing. Are they actually creating chances going forward, or have they become even more boring to watch? How is Jairo Torres doing, and how is Xherdan Shaqiri doing as a result?
This Fire team could still have a different feel about it, but they're going to have to start showing that soon before it's too late and they become yet another disappointment.