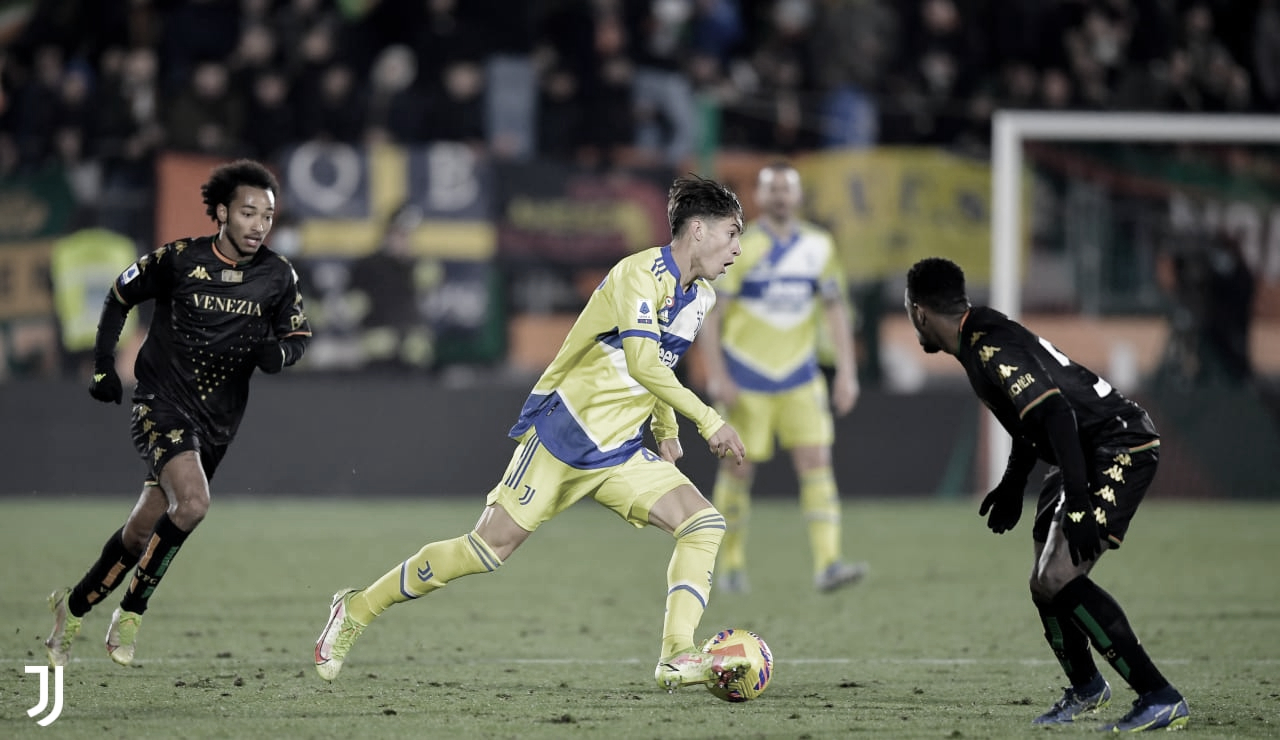 Live ended
Next round
Next match for Venezia
Standings
Full time
Szczęsny saves
Additional time
Venezia substitution
Venezia substitution
Juventus substitution
Juventus substitution
Yellow card
JUVENTUS GOAL
VENEZIA GOAL
So close!
Szczęsny saves
Juventus substitution
Venezia substitution
Yellow card
Yellow card
Juventus substitution
Juventus substitution
Over the goal
Yellow card
Ampadu removes the danger
Human wall
Mäenpää saves again
Mäenpää makes the double save
Dangerous
Restart
Venezia substitution
Return
Halftime
Yellow card
Additional time
Venezia substitution
Misses the target too
Misses the target
Yellow card
So close!
Over the goal
Szczęsny makes the save
In the hands of the goalkeeper
Over the goal
JUVENTUS GOAL
Woodwork
Close!
In the hands of the goalkeeper
Start
Are you ready?
Referees
Venezia substitutes
Juventus substitutes
Venezia line-up
Juventus line-up
Squads
Tune in Juventus vs Venezia live score
How to watch Juventus vs Venezia live stream on TV and internet?
What time is Juventus vs Venezia match for Serie A?
Possible line-up for Venezia
Possible line-up for Juventus
Booked
Absentees
Standings
Venezia's roster
Juventus' roster
The match will be played at the Allianz Stadium
Welcome to the VAVEL.com's coverage of the 2021-22 Serie A match Juventus vs Venezia live updates!