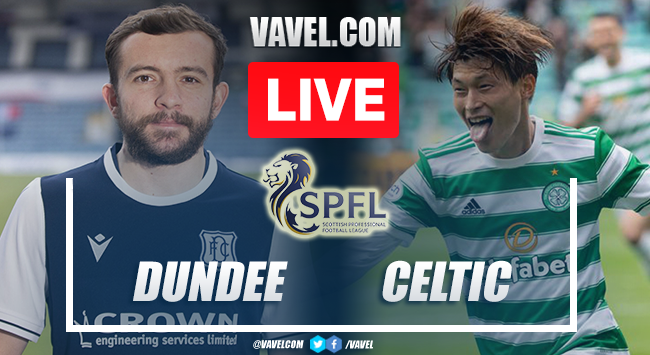 Summary
Thank you for joining us in this game
90'
90'
90'
Second Goal
71'
71'
63'
First Goal
58'
56'
52'
51'
46'
Dundee United 0-0 Celtic
45'
43'
36'
30'
Dundee United
20'
15'
11'
5'
3'
0'
Minutes from start
Dundee United line-up
Celtic line-up
Battle for victory
Last showdown!
History between both teams
Celtic Arrival
The Stadium
Welcome!
Referee
Stay tuned to follow Dundee United vs Celtic LIVE here
Where and how to watch Dundee United vs Celtic live
Last Lineup Celtic
Last Lineup Dundee
Key Player Celtic
Key Player Dundee
Celtic: more than ever the leader
Dundee: to stay in 4th position
Welcome VAVEL friends!