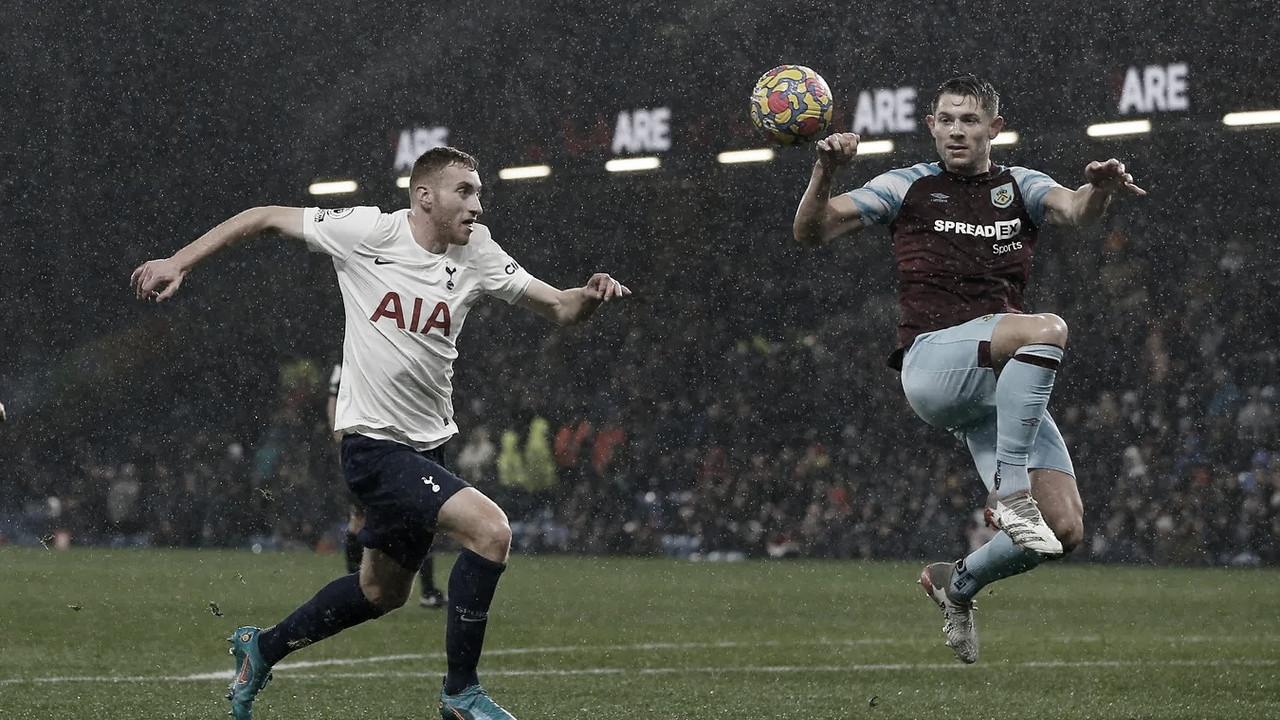 Next matches
How it looks
⏱️
⏱️
94'
92' Yellow card for Tottenham
90'
89' Substitution at Tottenham
87' Yellow card for Tottenham
81' SAVE
79' Substitution at Tottenham
78' Substitutions at Burnley
65' POPE
63'
61' ON THE TRAVE
56'
49'
49' Yellow card for Tottenham
47'
45'
⏱️
⏱️
54'
53' GOALTOTTENHAM
51' Yellow card for Burnley
51' VAR
49' VAR
48'
45'
43'
34'
28' LLORIS
26' Yellow card for Burnley
24'
17'
16' PASSED CLOSE
12'
10' WOW
9'
8'
4'
2'
2'
00'
⏱️
Clarets reserves
Burnley defined
Spurs reserves
Tottenham lineup
⏱️
Will it come?
Undefeated
And for Burnley
What Tottenham is worth
Video Refereeing
Field Referee
How and where to watch the Tottenham vs Burnley match live?
What time is Tottenham vs Burnley match for the Premier League?
Speak, Jackson!
Probable lineup for Burnley
Situation of the clarets
Speak, Conte!
Probable lineup for Tottenham
Situation lilywhite
Clarets with alert on
How the Spurs are coming
Opposite ends
Welcome to VAVEL.com's coverage of the Premier League match: Tottenham vs Burnley Live Updates!