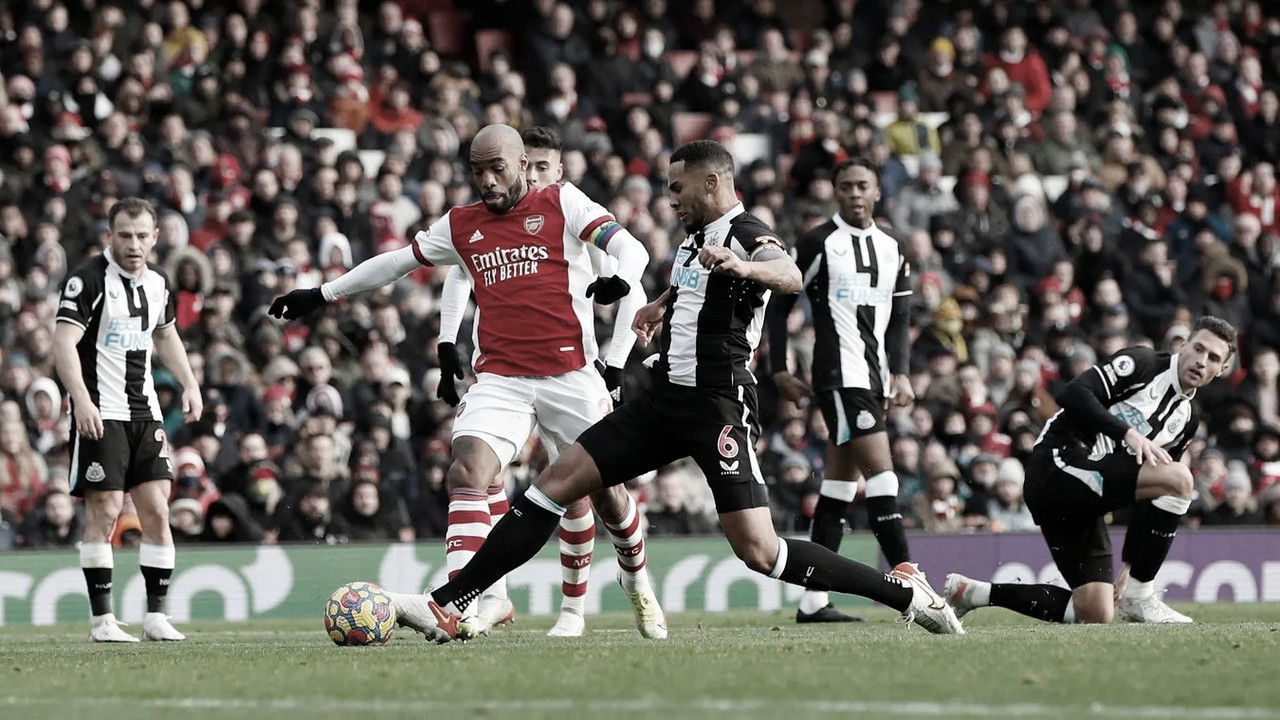 We're running out
How it looks
⏱️
⏱️
96'
92' Substitution in Newcastle
90'
84' GOAL NEWCASTLE
81' WOW
79' WAS THE SECOND
76' Substitutions in Newcastle
73' Substitution in Arsenal
72' BY FAR
71'
66'
64'
63'
62' Substitution in Arsenal
55' GOALNEWCASTLE
53'
51' Substitution in Arsenal
50'
49' Substitution in Newcastle
48'
46' Yellow card for Arsenal
45'
45'
⏱️
⏱️
⏱️
46'
44'
39' Substitution in Arsenal
37' NOT GIVEN
36'
23'
20'
17' WOW
10'
7'
7' Yellow card for Arsenal
4'
3'
00'
⏱️
⏱️
Gunners reserves
Arsenal defined
Magpie bank
Newcastle with its 11
⏱️
Gunners with advantage in numbers
Video Refereeing
Field Referee
How and where to watch the Newcastle vs Arsenal match live?
What time is Newcastle vs Arsenal match for the Premier League?
Speak up, Arteta!
Probable lineup for Arsenal
Gunner situation
Speak up, Howe!
Probable lineup of Newcastle
Magpies situation
... and G-4
Aiming at recovery
Eye on the Game
Welcome to VAVEL.com's coverage of the Premier League match: Newcastle vs Arsenal Live Updates!