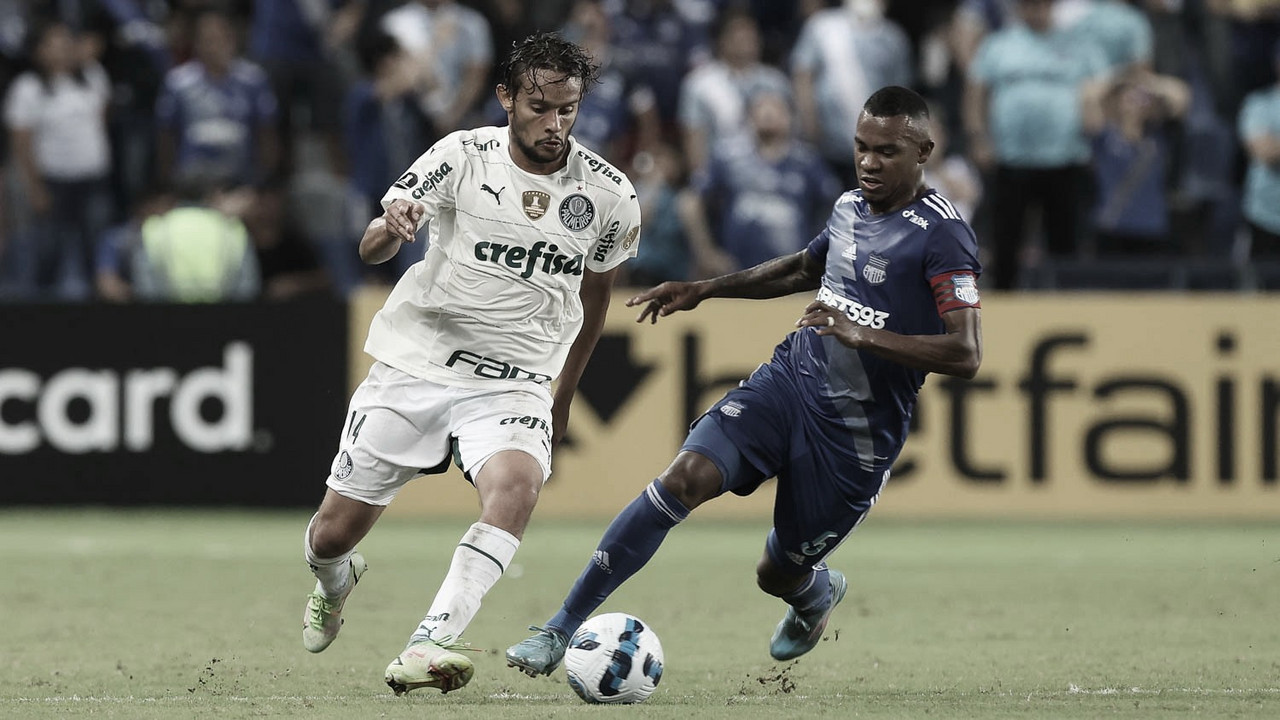 Upcoming games
How it looks
⏱️
⏱️
90'
84' WEVERTON
83' Substitution in Emelec
80' Substitution in Palmeiras
79' WAS THE SECOND
78' Substitution in Emelec
76' Substitution in Palmeiras
74' GOAL PALMEIRAS
66' Substitutions in Palmeiras
61' Substitution in Emelec
59' WOOOW
56' Yellow card for Emelec
55'
52' Yellow card for Emelec
51'
46' Yellow card for Emelec
45'
⏱️
⏱️
46'
45'
42' ORTÍZ
40'
38' WOW
33' GOAL DISALLOWED
32'
24'
22' ALMOST, ALMOST
17'
10'
7' BY FAR
3'
00'
⏱️
⏱️
Bombillo's substitutes
Emelec defined
Verdão reserves
Palmeiras with its 11
Eye on the card: Emelec
Eye on the card: Palmeiras
Refereeing
How and where to watch the Palmeiras vs Emelec match live?
What time is Palmeiras vs Emelec match for the Libertadores?
Probable lineup for Emelec
Bombillo situation
Probable lineup for Palmeiras
Green situation
Classification
Blue Ballet
Greens
Penultimate round
Welcome to VAVEL.com's coverage of the Libertadores match: Palmeiras vs Emelec Live Updates!