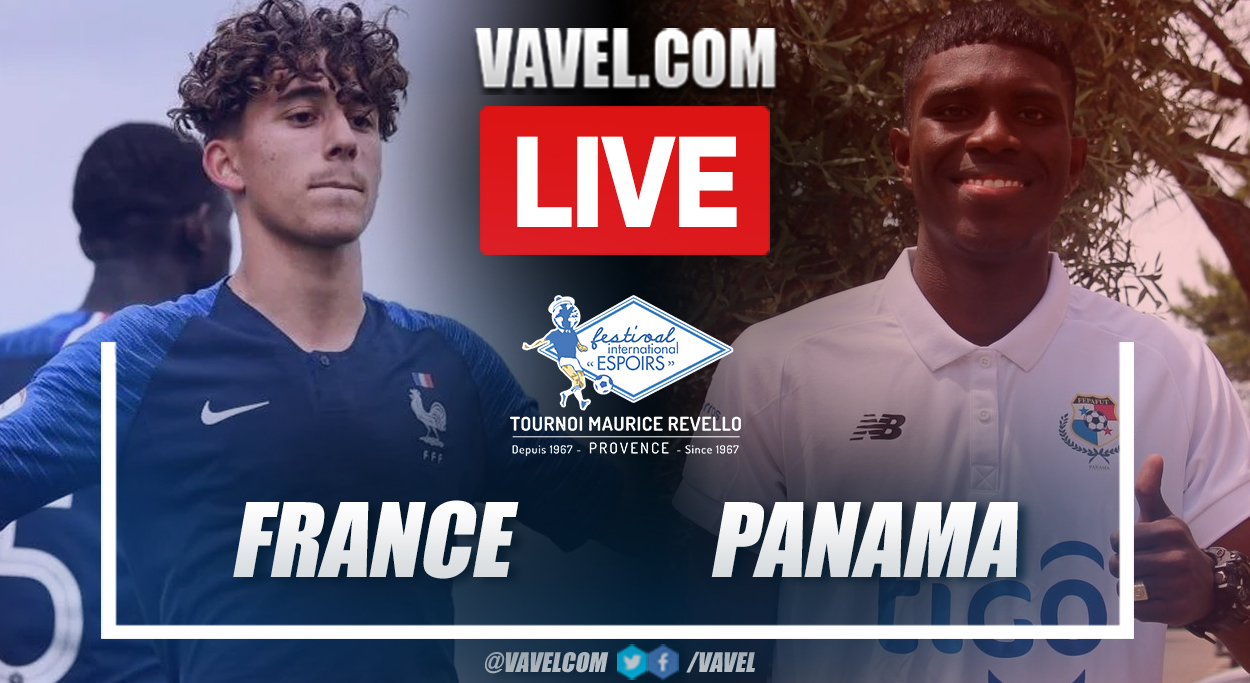 Thanks
PANAMA WON ON PENALTIES!
90+4' End of the match!
90+3' Panama came closer
90' Additional time
84' Yellow card
83' Yellow card
80' Double change in France
74' Panama double substitution
69' France had it
62' Panama substitution
59' France double substitution
55' Panama double substitution
54' Yellow card
50' Much better Panama
Second half begins
45+2' End of the first half
45' Additional time
44' Dimas great save
39' France came closer
34' France substitution
30' Half hour of match
25' France dominates the match
20' The game is still tied
15' First quarter of the match
10' The tie is maintained
3' BALL TO THE POST! France is saved
2' Panama came closer
Match starts
Referee
Teams on the field
The field, in impeccable conditions
Substitutes - Panama
Starting XI - Panama
Substitutes - France
Starting XI - France
Welcome back!
Tune in here France vs Panama Live Score!
How to watch France vs Panama Live Stream on TV and Online?
What time is France vs Panama match for Toulon Tournament?
Squad List - Panama
Squad List - France
Panama
France
Group A
The match will be played at the Stade de Lattre de Tassigny
Welcome to VAVEL.com's coverage of the Toulon Tournament match: France vs Panama Live Updates!