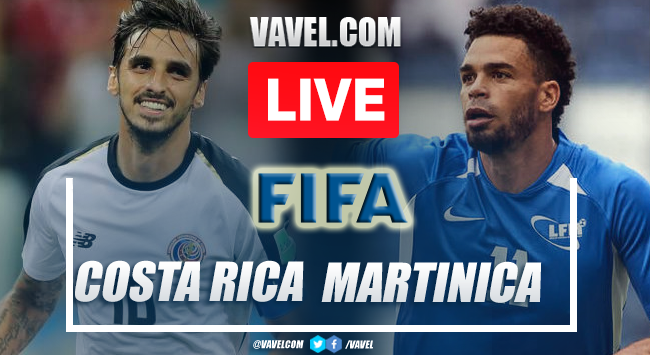 90'
85'
80'
75'
70'
65'
60'
55'
50'
45'
45'
40'
35'
30'
25'
20'
15'
10'
5'
Kickoff
All ready
Already warming up
Lineup Martinica
Lineup Costa Rica
Curious Fact
Fans
Referee
Stay tuned to follow Costa Rica vs Martinique live.
How to watch the Costa Rica vs Martinique game
Background
Last Lineup Martinica
Last Lineup Costa Rica
Costa Rica National Stadium
Group 2 current events.
Martinique: Off on the right foot for the first time.
Costa Rica: For its first victory in the Nations League.
Good afternoon, friends of VAVEL Mexico!