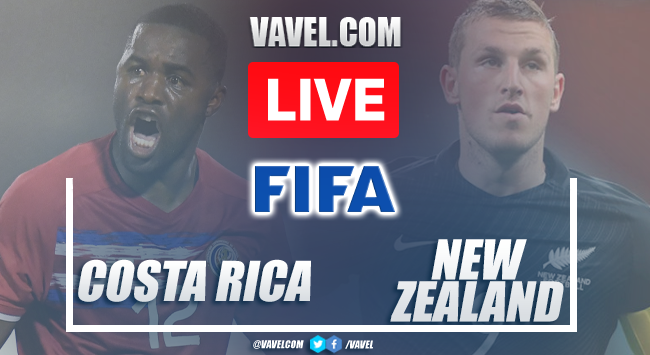 90'
85'
80'
75'
70'
65'
60'
55'
50'
45'
42'
40'
35'
30'
25'
20'
15'
10'
5'
Kickoff
All Ready
Grand Entrance
Already warming up
Lineup New Zealand
Referee
Lineup Costa Rica
Already at the stadium
Fans
Stay tuned to follow Costa Rica vs New Zealand.
How to watch the Costa Rica vs New Zealand match?
Both teams are already in Qatar
Absences
Key Player New Zealand
Key Player Costa Rica
Background
Last Lineup New Zealand
Last Lineup Costa Rica
All Rayyan Stadium
New Zealand: Breaking the World Cup drought.
Costa Rica: Seeks to return to the World Cup.
Good afternoon VAVEL friends!